Written by Alex Cosh
As noted in yesterday's newsletter, shoppers at a Loblaws in Toronto were stunned last week to see a packet of five chicken breasts priced at $37, prompting many to accuse the grocery giant of price gouging.
Anger at the hefty price tag followed a Canada Food Price Report published in December that suggested food prices will increase by 5-7 per cent in 2023, after 2022 saw record hikes in costs. In particular, vegetables are expected to see the highest price increases this year, with anticipated rises of 6-8 per cent.
Defending the high price tag on its chicken, Loblaws told reporters the product was of a "premium" quality, and was priced similarly to comparable products offered by its competitors. The company also blamed inflation: "The price of poultry has increased over the last year or so across North America for a number of reasons including demand and disease."
Left unsaid, however, was the rising profits recently enjoyed by Loblaws and other major supermarket chains. In previous news reports, grocery executives have insisted that their profit margins have remained flat since inflation kicked in.
But what are these companies saying to their shareholders?
In its most recent quarterly report, Loblaws posted that it had increased its retail-section adjusted gross profits by 10 basis points to 30.8 per cent, boasting to its shareholders that it had "delivered positive financial and operating performance … while advancing [its] growth and efficiencies initiatives."
It added, "Net earnings available to common shareholders of the Company were $556 million, an increase of $125 million or 29.0%."
The retail giant claimed that despite soaring increases in food prices, it had tried to "moderate cost increases and provide superior value."
Empire Co. – a conglomerate that owns major supermarket brands like Sobeys, Safeway, FreshCo and Thrifty Foods – posted a net earnings increase of 8.3 per cent in its second quarter update, and a 10 per cent increase in its dividend value.
The company stated that its gross margin, excluding fuel, "increased by 58 basis points."
In its 2022 annual fiscal report, Empire recorded a net earning increase of 6.3 per cent, and assured shareholders that the company was "thriving." Chairman James M. Dickson explained: "We have met or exceeded every goal we set for ourselves … It has been a privilege to witness Empire reach $30 billion in fiscal 2022."
Meanwhile, Metro recorded an adjusted net earnings increase of 9.4 per cent in its 2022 fourth quarter update, with food sales up by eight per cent. CEO Eric La Fleche hailed a "strong performance" in his letter to company shareholders. In the previous quarter, Metro saw net earnings increase by nine per cent.
Overall, Canada's top grocers enjoyed above average profits in 2022 relative to the past five years, with Loblaw in particular beating its previous best results by $180 million in the first half of last year, according to a Dalhousie University report.
According to an investigation by the Toronto Star published in December, all of the above chains have increased their gross profit margins by between 0.21 and 1.26 percentage points each since 2019, working out to hundreds of millions of dollars in extra profits during the pandemic and the onset of inflation.
In October, grocery chain profit increases – dubbed "greedflation" by the NDP – prompted a unanimous vote in Parliament supporting a federal agriculture committee investigation, which saw some grocery chain executives appear before the Parliamentary Standing Committee on Agriculture.
Editor's note, Jan. 11, 2023: This story has been updated with additional information regarding each grocery chain's profits and profit margins.
---
Union Joined Forces With Uber to Deny Workers' Right to Unionize
"The union representing some Canadian Uber drivers lobbied the B.C. government to keep classifying them as contractors, reversing its earlier approach to winning stronger protections for those workers … Emails and meeting minutes obtained by The Tyee show the United Food and Commercial Workers' union and Uber have spent close to a year jointly trying to persuade the province to adopt new regulations that would see them designated as a new class of worker."
---
Canada Follows U.S. Lead, Quits Recognizing Juan Guaidó as Venezuela's 'Interim President'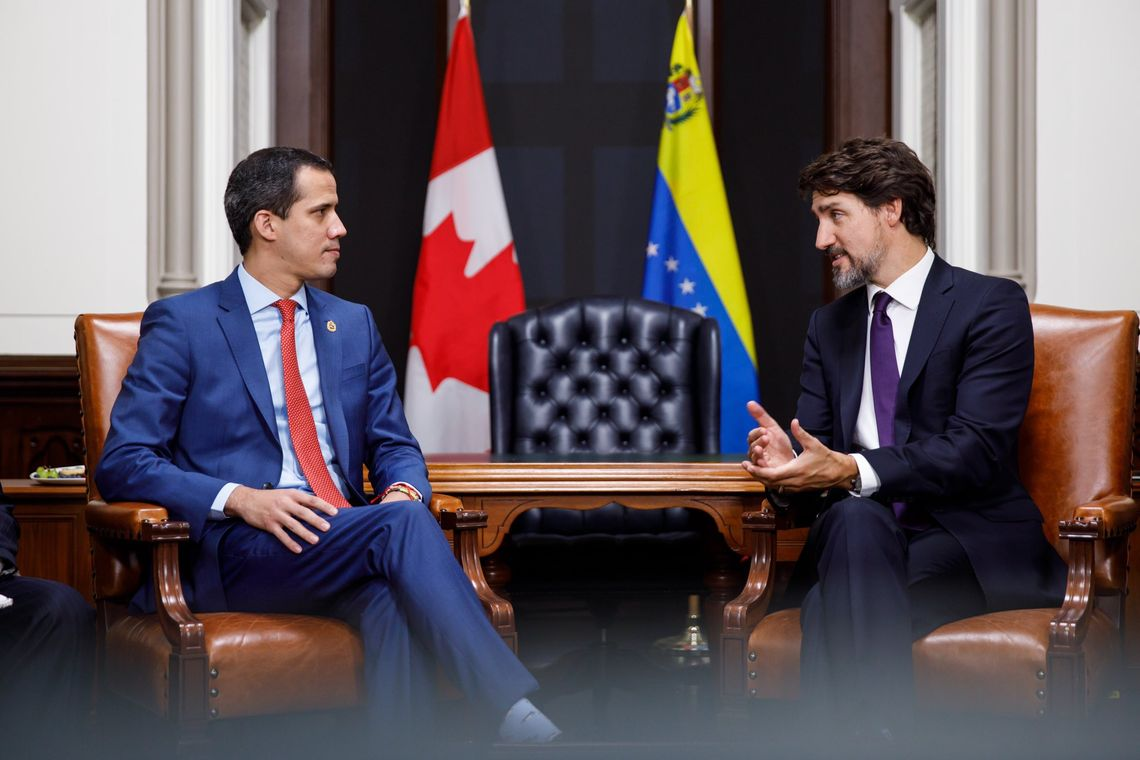 From The Maple
The Trudeau government has followed the lead of the United States in ending its recognition of Juan Guaidó as "interim president" of Venezuela.
---
45 per cent
Data of the day from Research Co.: "A significant proportion of British Columbians acknowledge that their economic status is not as good as it was three years ago, a new Research Co. poll has found … In the online survey of a representative provincial sample, 45% of British Columbians say their household's financial situation is worse now than before the COVID-19 pandemic, up 12 points since a similar Research Co. poll conducted in March 2022."
---
Other News
"Conservative Leader Pierre Poilievre is calling for the closure of the Roxham Road irregular border crossing but side-stepping questions about a Tory MP denying help to a family who used it to enter the country," The Canadian Press reports.
"Daniel Justice says he was met with silence by the University of British Columbia (UBC) for more than two months, despite his best efforts to raise concerns about how the institution was handling the controversy around former UBC professor Mary Ellen Turpel-Lafond," CBC News reports.
"One of Canada's biggest newspapers claims BC's government is "silencing" experts who criticize safe supply – but drug policy experts say the article gives a distorted picture of what's really going on," PressProgress reports.
---
Catch up on our latest content
Get all the latest posts delivered straight to your inbox.
Processing your application
Please check your inbox and click the link to confirm your subscription.
There was an error sending the email