The Trudeau government is offering warm words of congratulations to Israel's new government despite Global Affairs Canada (GAC) staff acknowledging internally that the administration is highly influenced by "extreme far-right" political parties that occupy key positions of power.
In November, right-wing Likud party leader Benjamin Netanyahu won a majority that returned him to power in a coalition with the extremist Religious Zionism movement, ushering in the most far-right government in Israel's history.
Itamar Ben-Gvir, one of the far-right coalition leaders and now minister of national security, has previously called for "disloyal" Palestinians to be expelled from Israel. He is a former member of the illegal Kach party, an openly racist terrorist group that is frequently described as "fascist."
The new national security minister has also been convicted of inciting racial hatred, and is on record expressing his admiration of Baruch Goldstein, an Israeli-American terrorist who murdered 29 Palestinians in a 1994 attack.
Ben-Gvir, along with the rest of Netanyahu's new government, was appointed shortly before the new year, prompting protests from some progressive Israelis. Netanyahu said last month that his government's top priority is to expand illegal settlements in the occupied West Bank, reflecting the wishes of his far-right coalition partners, some of whom live in the settlements.
On Tuesday, Ben-Gvir entered the compound housing the Al-Aqsa mosque in occupied East Jerusalem, the third holiest site in Islam, in a move condemned as an "unprecedented provocation" by Palestinian leaders. The move was indirectly criticized by Lisa Stadelbauer, Canada's ambassador to Israel, who tweeted: "We oppose actions that risk destabilization and undermine the prospects for a comprehensive, just and lasting peace for the Palestinian and Israeli people."
Bezalel Smotrich, a member of the Religious Zionism party and Netanyahu's new finance minister, is also an illegal settler. He has described his desire to "abort" any hopes of equality for Palestinians, organized anti-LGBTQ events and stated that he wants Israel's judicial system to be governed by theocratic laws. In 2005, he was arrested for "suspected Jewish terrorism" in Gaza, but never charged.
Despite these well-known far-right extremist elements, Canadian cabinet ministers have publicly welcomed Netanyahu's new administration. After the election, Prime Minister Justin Trudeau congratulated the right-wing leader's victory, and hailed "Canada's friendship with Israel."
"Together, we will continue to make progress on shared priorities," Trudeau continued in a statement, also giving a special mention to the Canada-Israel Free Trade Agreement.
On Dec. 30, Foreign Affairs Minister Melanie Joly offered congratulations to her newly appointed Israeli counterpart, Eli Cohen, a member of Likud. "Canada looks forward to working together and building on our areas of shared interests," Joly tweeted.
Neither Trudeau nor Joly's statements acknowledged or expressed concerns about the extremist elements in the new government.
The rise of the Israeli far-right was widely predicted ahead of the November election, including among Canadian government staff whose internal descriptions of the new governing partners were more candid than the ministers' public statements.
Shortly before the election, a GAC staffer based in Israel told senior Canadian officials (in a partly redacted report obtained by The Maple through an access to information request) that the most likely outcome was a Netanyahu victory relying on support from "extremist right-wing" parties.
The Likud leader, the GAC staffer wrote, "would have to rely on Religious Zionism to govern, and would be forced to award them key ministries, such as interior, public security or justice." In this scenario, the staffer warned, Netanyahu would be left with no one in government to "counter-balance some of the more extremist right-wing elements."
On election night, the GAC staffer reported: "Besides Netanyahu, the big winner of the night was the extreme far-right Religious Zionism-Otzma Yehudit alliance … It's [sic] leaders, Bezalel Smotrich and Itamar Ben Gvir, emerge from [the] election with increased political clout and the ability to demand prominent ministries in a Netanyahu-led government."
GAC did not respond to a request for clarification from The Maple regarding Canada's position on the overtly extremist factions in Israel's new government.
Michael Bueckert, vice president of the advocacy group Canadians for Justice and Peace in the Middle East (CJPME), told The Maple his organization is outraged by Canada's "business as usual" approach to the new Israeli government.
He noted that Cohen, whom Joly specifically congratulated, put forward a bill last year to criminalize displaying the Palestinian flag on Israeli university campuses and said that those who identify as Palestinian would receive help "to move to Gaza on a one-way ticket."
"[Netanyahu's government] has put in positions of power over the infrastructure of occupation the most far-right extremist and racist Israeli figures that are out there," said Bueckert. He said it is unclear whether Canada would boycott public interactions with the most openly extremist figures in Netanyahu's government.
However, Bueckert said that even targeted boycotts would not be remotely sufficient to send a strong message to the Netanyahu administration. "It's the government itself that is committed to these policies and practices; it's a far-right government, not just far-right ministers."
"Any normalization of this government gives encouragement to its policies," Bueckert added. "If Canada warmly welcomes the arrival of this far-right government, without any mention of its annexation plans or the extremists overseeing the lives of Palestinians, it only gives us a signal that Israel's impunity will continue."
The acknowledgement of the Netanyahu government's extremist partners in Canada's internal communications could be a sign that the Trudeau government might consider applying limited pressure behind the scenes while maintaining friendly ties in public. However, said Bueckert, there is no way to evaluate the effectiveness or even the existence of such a strategy.
"They're asking us to believe that maybe they're doing something behind the scenes, but there's no reason to take them at their word," he explained, pointing out that on Dec. 31, Canada voted against a UN motion to refer Israel's occupation of Palestine to the International Court of Justice (the motion passed).
"Here is a moment for Canada to stand up for international law, which it talks about in the context of Russia all the time," said Bueckert. "Instead, Canada sent a very clear signal by voting against that resolution, against international law, against any consequences whatsoever for this new government."
Even some mainstream pro-Israel groups have expressed concerns about members of Netanyahu's new government, with some admitting that it will make their job of responding to criticism of Israel's human rights record even harder.
However, while Israel's new far-right government has intensified fears among some Palestinians, others point out that the relatively moderate government of Yair Lapid that preceded the new administration oversaw the deadliest year for Palestinians in 16 years in 2022, which included the Israeli forces' deliberate killing of renowned Al Jazeera journalist Shireen Abu Akleh.
The intensifying violence against Palestinians last year came amid reports from leading international human rights groups that concluded that Israel is practicing the crime of apartheid in all areas under its control.
"Palestinians have lived under a fascist regime, essentially, for decades, and it doesn't matter whether it is the far right, or the supposed left like Lapid — life for Palestinians under Israeli control is apartheid, and domination," said Bueckert, adding that policy changes under Netanyahu are likely to be quantitative rather than qualitative.
CJPME is calling on the Canadian government to immediately expel Israel's ambassador, Ronen Hoffman, in addition to suspending military trade with Israel and all trade with illegal settlements.
Alex Cosh is the managing editor of The Maple.
Edited by John Young.
---
Go deeper
Here are a few stories from our archive that expand on today's story
A parliamentary committee report examining the international situation of human rights defenders and journalists was criticized for not mentioning Israel's killing of Palestinian journalist Shireen Abu Akleh and giving scant attention to Israel's other abuses.
We spoke to Michael Bueckert, vice president of Canadians for Justice and Peace in the Middle East (CJPME), about his recent trip to the occupied Palestinian territories, what he heard from Palestinians about their daily lives, and why Canada decided that a landmark Amnesty International report on Israel's system of apartheid would not change its relationship with Israel.
---
Top Maple story this week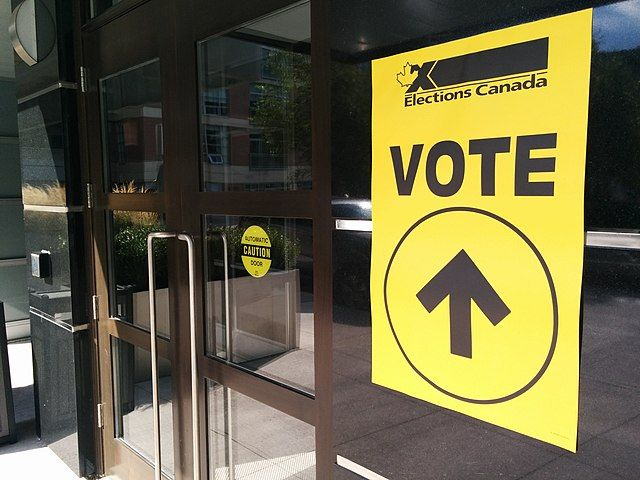 Canada's Department of National Defence (DND) announced in December that all permanent residents of Canada can now join the armed forces. However, there is no sign that individuals with that status will be given the right to vote.
---
Catch up on our latest stories
Get all the latest posts delivered straight to your inbox.
Processing your application
Please check your inbox and click the link to confirm your subscription.
There was an error sending the email