Written by Alex Cosh
On this week's episode of The Maple's North Untapped podcast, we spoke with Alberta politics writer and commentator David Climenhaga about why Premier Danielle Smith pushed ahead with the so-called Sovereignty Act, despite legal experts lambasting its contents and predicting its death in the courts.

We talked about the bill's likely unconstitutionality, Smith's political calculation in ramming it through the legislature anyway, and whether it could cost the United Conservative Party the next election.
This week's episode is not to be missed! David provides a lot of insights that are key to understanding what's happening in Alberta politics at the moment. Don't miss out by downloading the full episode for free on Apple, Spotify or Google.

---
Liberal-NDP Agreement At Risk Over Healthcare
As reported by The Canadian Press:
"NDP Leader Jagmeet Singh says his party is prepared to withdraw from the supply and confidence agreement he signed with the Liberals if there is no federal action to address the health-care crisis."
The article continues:
"While some terms of the agreement are very specific, the party's accord on health care involves "additional ongoing investments," but no timelines or specific dollar figures ... 'If we don't see action on health care, we absolutely reserve the right to withdraw our support,' Singh said at a press conference Monday."
---
$500
Data of the day from CTV News: "Applications are now open for renters looking to access the one-time top-up to the Canada Housing Benefit that will see those eligible receive an additional $500 ... applications are only being accepted until March 31, 2023."
---
Jason Kenney's Demise Is Worth Celebrating, No Matter What's Next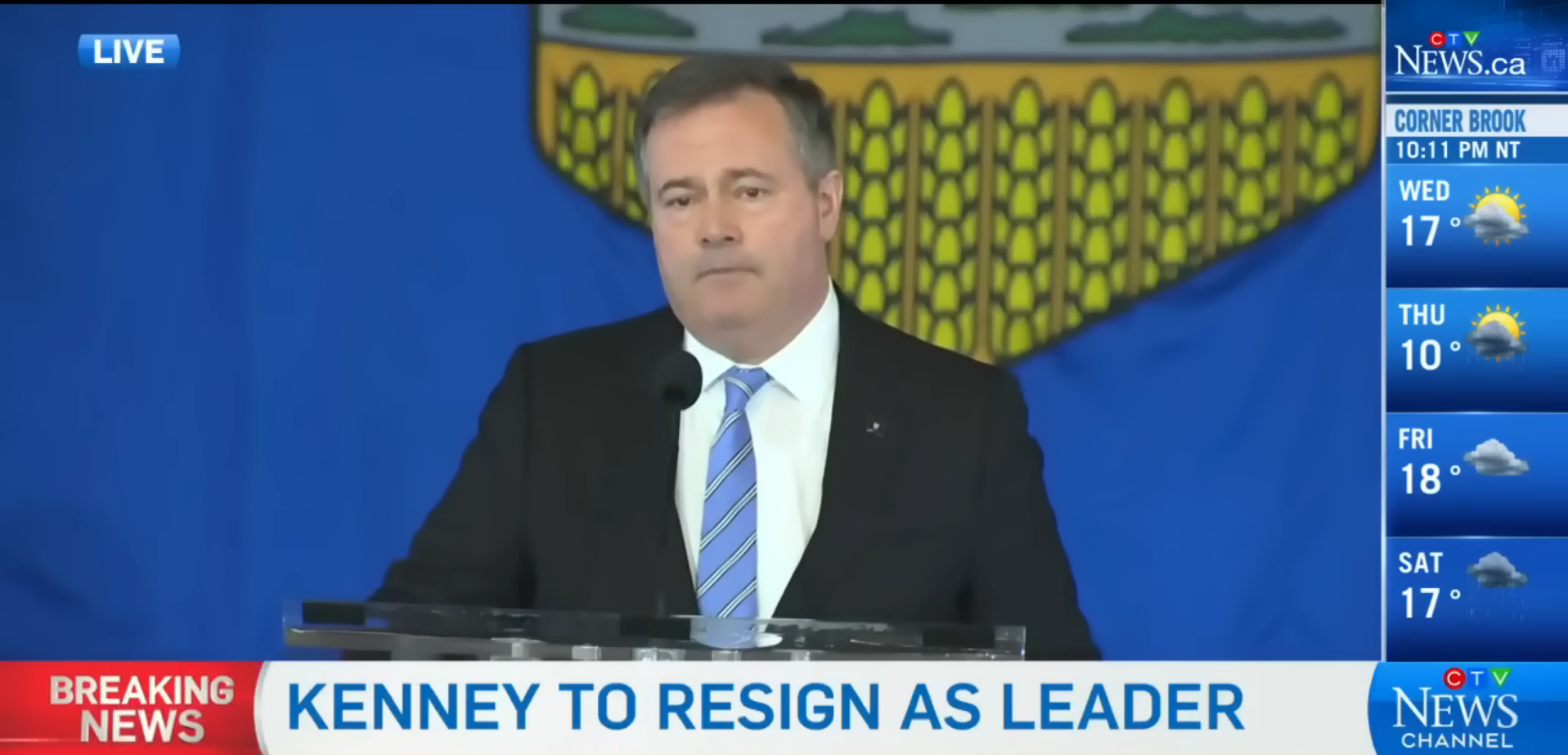 This article from May provides context or a deeper understanding of today's top story
"[Jason] Kenney's policies as [Alberta] premier undeniably did harm — they aren't simply some abstractions you can just agree to disagree about. Chief among them was his handling of the pandemic ... The people that successfully organized against Kenney within the UCP also believe he handled the pandemic poorly. They think, however, that he did too much to mitigate the spread of COVID-19."
Read the entire article from Passage.
---
Other News
"Bank of Canada Governor Tiff Macklem says the bank was surprised this year how the combination of large supply chain shocks and an overheated economy would play out on inflation. He says Russia's invasion of Ukraine was also a surprise, which led to higher energy prices and helped turbocharge already rising inflation," The Canadian Press reports.
"Northern Health repeatedly failed to properly investigate assaults against staff, WorkSafeBC has found, something unions say highlights a larger failure to investigate and stop violence against B.C. health-care workers," The Tyee reports.
A Calgary woman is physically unable to leave her basement, but the city's lack of affordable and accessible housing supply leave her with few options, CBC News reports.
---
Catch up on our latest stories
Get all the latest posts delivered straight to your inbox.
Processing your application
Please check your inbox and click the link to confirm your subscription.
There was an error sending the email