An economist and renter advocates are unimpressed by the Liberal Party's proposal for a tax-free First Home Savings Account, reports Sam Smart for The Maple.
The Liberals' plan would allow Canadians under the age of 40 to save up to $40,000 for a downpayment on their first home, according to the party's platform.
Marc Lee, a senior economist at the Canadian Centre for Policy Alternatives, said he does not think it is likely that there will be much uptake for the plan.
"The idea is that it's sort of a little bit like a registered retirement savings plan, or a tax-free savings account," Lee told Smart. "But I think the challenge is that most tenant families have lower incomes, and they generally don't have money in either of those other types of accounts."
"It looks more like a gimmick to me," he added.
As well, said Lee, tax-free savings accounts and registered retirement savings plans already allow Canadians to withdraw funds for housing, so the new proposal would likely only be of use to high-income earners who have maxed out their TFSAs and RRSPs.
"It's most likely to be a tax shelter for a very, very small pool of Canadians who have very high incomes under the age of 40," said Lee.
Geordie Dent, executive director of the Federation of Metro Tenants' Associations, sees the home savings account proposal as window dressing. "I don't think it's a program that's going to get a lot of use. Nor do I think it's a program designed to get a lot of use," Dent told Smart.
Mazdak Gharibnavaz, an organizer with the Vancouver Tenants Union, said any housing policy that focuses on homeownership is bound to leave struggling renters behind.
"Whenever you've got policies that are prioritizing homeownership, it means that they essentially want more people to be buying homes all the time, which is actually going to surge real estate values," Gharibnavaz told Smart.
"As a tenant union, what that means for us is rents that are constantly driving up. It's basically creating an impossible situation in terms of having shelter," he added.
Instead, Gharibnavaz said he thinks all the federal parties should be focusing on building more non-market rental housing units.
"What we're talking about is lots of publicly owned rental stock, public housing, co-op housing," said Gharibnavaz, adding that he would like to see more discussion about housing as a human right.
Read Smart's full article here.
---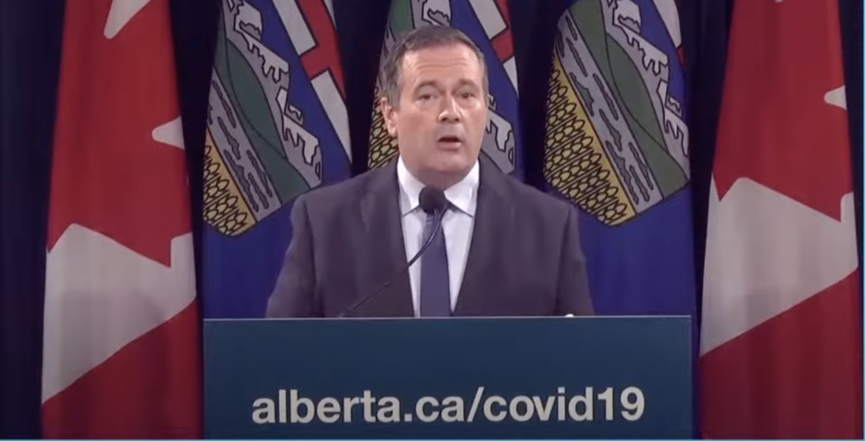 News
Alberta Premier Jason Kenney has introduced strict new public health measures — including vaccine passports, which Kenney previously opposed — Wednesday to combat the spread of COVID-19, and apologized for his government's handling of the pandemic, CBC reports. The apology comes following growing calls from doctors and experts for the Alberta premier to resign as the number of COVID-19 patients in the province's intensive care units reaches record highs.
The Toronto Star reports that Conservative Party Leader Erin O'Toole's claim in a French-language video posted Monday that "thousands of people'' are illegally crossing the Roxham Road border is false, and promotes "harmful anti-refugee myths," according to migration experts. O'Toole's comments repeat a similar claim made by former Tory leader Andrew Scheer during the 2019 election.
Despite facing some tough questions from former supporters who sent her to Ottawa as a Green Party candidate during the 2019 federal election, Liberal candidate Jenica Atwin, who crossed the floor to join the Liberals in June, is hoping to hold her seat in Fredericton this election, The Canadian Press reports.
The campaign team for Green Party candidate Paul Manly, who is running for re-election in Nanaimo-Ladysmith, has filed a complaint with Elections Canada over an ad that was paid for by the Canadian Labour Congress, the Vancouver Sun reported Tuesday. The ad in question suggests that the riding's NDP candidate is leading in the polls, without disclosing that the poll's methodology is not based on recognized statistical methods, the complaint alleges.
An Elections Canada spokesperson told CTV News Tuesday that it could take between two and five days to count every ballot after election day on September 20 because of an increased volume in mail-in ballots. However, CTV notes, news outlets may still be able to accurately declare the election winner before all ballots are counted.
Two NDP candidates, Dan Osborne, who was running for the Nova Scotia riding of Cumberland-Colchester, and Sidney Coles, who was running for Toronto-St. Paul's, have ended their campaigns over anti-Semitic social media posts, The Canadian Press reports.
The CBC takes a look at the Conservative Party's climate plan — which would fail to meet Canada's current greenhouse gas emissions reductions targets under the Paris Agreement — and what it would mean for Canada and the fight against climate change.
Global News reported Tuesday that the Trans Mountain oil pipeline could remain operational for another "30 to 40 years," according to Liberal candidate and current environment minister Jonathan Wilkinson.
---
The Latest Polls
---
LISTEN: In this week's episode of The Maple's election podcast series, we spoke to the Liberal Party's North Island-Powell River candidate Jennifer Grenz, who is nlaka'pamux and whose family is from the Lytton First Nation, where the village of the same name burned down in June amid record-breaking temperatures, driven by climate change. In our conversation, we discussed decolonization, Indigenous representation, the climate emergency and party politics.
WATCH: CBC's Power & Politics spoke to three federal election candidates who identify as members of the LGBTQ community to discuss issues ranging from the blood-donation ban to conversion therapy. CBC notes that one million Canadians currently identify as LGBTQ, but that only four MPs in the last Parliament identified as LGBTQ. In this election, there are 74 "publicly out candidates," according to CBC.
---
The Maple Pod
Don't miss the latest episodes of The Maple's election podcast series. Subscribe now on Apple, Spotify, Google and SoundCloud.
---
Commentary
For PressProgress, columnist Amira Elghawaby explains why immigrants and racialized communities still face barriers to voting in Canada.
For The Tyee, Alex Hemingway writes that political parties should not be shy about taxing the rich, and that taxing the wealthy at a slightly higher rate than what is currently being proposed in the major federal party platforms could achieve huge things.
For Canadian Dimension, David Moscrop writes that Canada must move beyond the politically centrist consensus that has dominated this election, and discuss the structural changes needed to imagine a world beyond the constraints of the current political and economic order.
---
Catch Up On Our Latest Newsletters
Get all the latest posts delivered straight to your inbox.
Processing your application
Please check your inbox and click the link to confirm your subscription.
There was an error sending the email