An advocacy group has written to Ontario Health Minister Christine Elliott warning that people with disabilities are in danger because of her government's failure to lift discriminatory barriers that prevent access to care amid the Omicron surge.
David Lepofsky, who chairs Accessibility for Ontarians with Disabilities Act Alliance, told The Maple: "The healthcare system was already full of way too many disability barriers impeding access to service before COVID started, and the government's response to COVID is making it worse in several ways."
Lepofsky said the Doug Ford government has failed to undertake an effective strategy to ensure people with disabilities can get vaccinated. For example, Lepofsky, who is blind, was given the option to register for a vaccine appointment at a pharmacy whose website was not accessible to people with visual impairments.
"The government did not make sure those websites were accessible because the government is not effectively enforcing its own accessibility rules," said Lepofsky.
When Lepofsky went to get his booster shot, he spoke to someone in line who had been waiting for over an hour, with no chairs provided. The individual's partner had to wait in their car, Lepofsky explained, because they could not stand for that length of time. Lepofsky said he has heard similar stories from many other people with disabilities.
Another key concern, Lepofsky explained, is the Ontario government's triage protocols, which he said discriminate against people with disabilities.
Triage protocols are enacted when health services become so overwhelmed that health professionals must prioritize allocating limited resources to some patients while denying care to others, often fatally.
Ontario has not yet reached a point where formal triage protocols have been enacted. According to Ontario's COVID-19 science advisory table, a total of 500 people – or 226.9 people per one million inhabitants – are currently in intensive care units. That figure represents a steep increase over the past two weeks, and is largely driven by unvaccinated patients.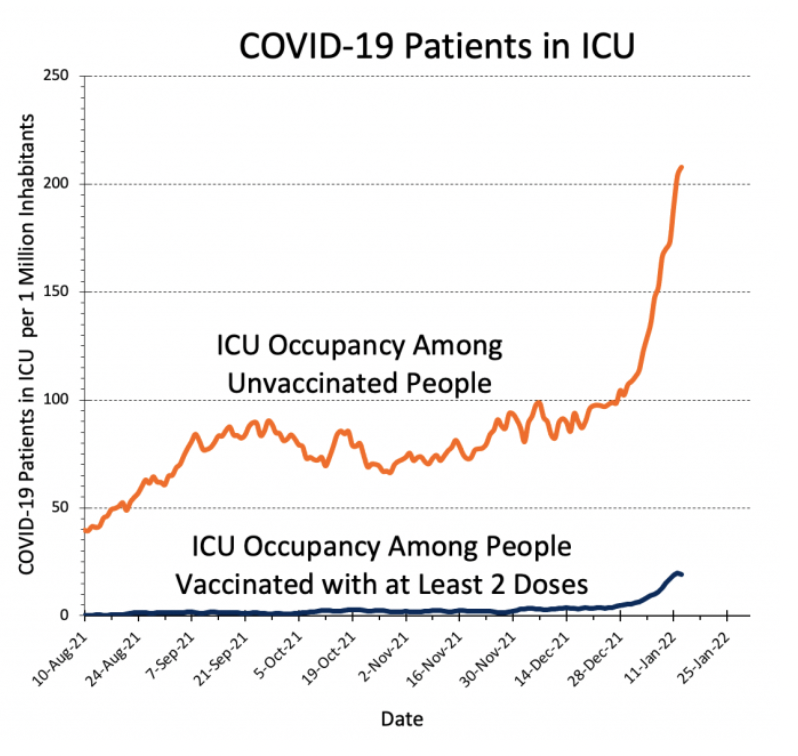 An additional challenge for hospitals during the Omicron wave, Lepofsky noted, is the shortage of hospital staff, as many have fallen ill and need to self-isolate.
A year ago, a copy of the Doug Ford government's critical care triage protocol was leaked to AODAA. It stated: "Patients who have a high likelihood of dying within twelve months from the onset of their episode of critical illness (based on an evaluation of their clinical presentation at the point of triage) would have a lower priority for critical care resources."
At that time, Lepofsky stated the document "made many people with disabilities terrified, angry and distrustful." Those concerns, he told The Maple, have flared up again amid the Omicron surge.
While the leaked document states that triage decisions cannot be made on the basis of a patient's disability, the protocol includes a graded ranking of a patient's ability to carry out basic daily tasks. The lowest grade is assigned to those who are "Completely disabled; cannot carry on any selfcare; totally confined to bed or chair."
The Ontario government has not denied the authenticity of the critical care triage protocol document, AODAA said in a statement Thursday.
"It's replete with disability discrimination problems," said Lepofsky. "We've raised concerns, the Human Rights Commission's raised concerns; the government has done, as far as we've seen, nothing to fix it."
"They've embedded discriminatory triage rules in hospitals. Hospitals have been trained on how to use this thing," he added, noting that a webinar hosted by Critical Care Services Ontario on January 23, 2021 provided training on the protocol.
Lepofsky said his organization has heard from many people with disabilities who are worried that they may be deprioritized for care in a triage scenario if they are admitted to hospital during the Omicron wave.
Another concern, Lepofsky added, is that the surge in hospitalizations due to Omicron is postponing elective surgeries that could have significant implications for some patients' health. Lepofsky said he believes there are "ample reasons" to worry that physicians may apply similarly discriminatory attitudes when deciding which elective surgeries get postponed.
In addition to calling on the Ford government to immediately rescind its critical care triage protocol, AODAA wants the province to make public all other triage protocols as well as information about the appeals process for those denied care.
"If there's a discretion that makes decisions over how [services are] allocated, there should be accountability, and there should be due process, especially when it relates to your health," said Lepofsky.
---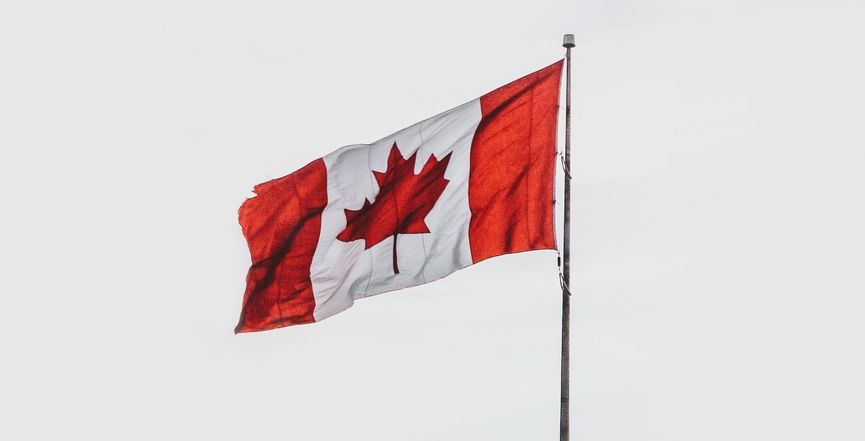 Other News
A new report published by Human Rights Watch takes Canada to task over what the organization describes as serious challenges on human rights, including in regards to Indigenous inequality, tackling climate change, overseeing Canadian mining operations overseas and assisting Canadians trapped in Syria, The Canadian Press reported Thursday.
An article published by CBC News Thursday reported that some major retailers are not mandating or providing their frontline workers with N95 or KN95 masks, which are the most effective at filtering out dangerous COVID-19 pathogens.
Correctional Service Canada said Wednesday that Indigenous inmates at federal institutions are being infected with COVID-19 at disproportionately high rates, The Canadian Press reported Thursday.
---
LISTEN: In this week's episode of Left Turn Canada, hosts Andy Burkowski and Christo Aivalis talk about Jordan Peterson, the continued COVID failures of Doug Ford, Prime Minister Justin Trudeau's failings over the Emergencies Act, and how people on the left should balance individual and systemic COVID discussions.
---
Commentary
In Passage, James Wilt makes a case for why Indigneous people in the Arctic north should be paid reparations. "Despite constituting much of the country's territory and serving as the site of most large-scale resource extraction — oil and gas, hydro, mining — most of the North is desperately immiserated and under-resourced," writes Wilt. "Northern reparations could be a means of combining these approaches and addressing extreme underdevelopment and vulnerability to monopoly capitalist exploitation, particularly given the rapid climate impacts resulting from "Arctic amplification.""
---
Catch Up On Our Latest Content
Get all the latest posts delivered straight to your inbox.
Processing your application
Please check your inbox and click the link to confirm your subscription.
There was an error sending the email