Think Tank Panned for Accusing Pipeline Opponents of Supporting Putin
A leading Macdonald-Laurier Institute researcher claimed that Canadians who oppose fossil fuel projects are supporting Putin's illegal invasion of Ukraine.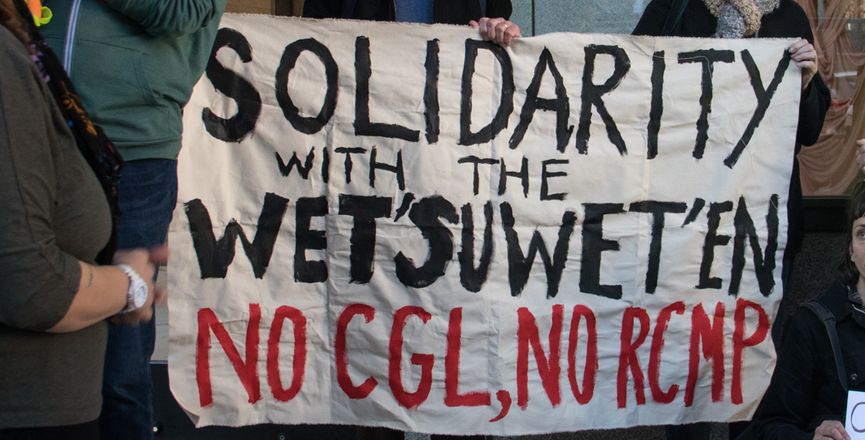 A right-wing policy think tank is being panned after one of its leading research fellows recently claimed that Canadians who oppose the expansion of fossil fuel projects are supporting Russian President Vladimir Putin's illegal invasion of Ukraine.
In an op-ed published in the Postmedia-owned National Post last Friday, Macdonald-Laurier Institute (MLI) senior fellow Christian Leuprecht wrote:
"Putin's war chest is plenished by Canada's European allies that are procuring natural gas from Russia. Canada has ample supply of natural gas to liquify and export. Yet, Canada lags way behind in that game because it naively has no sense for geopolitics. Make no mistake: Canadians who oppose construction of the Coastal Gaslink pipeline from Alberta to British Columbia, and pipeline capacity to enable liquified natural gas exports from Canada's East Coast to Europe, are aiding, abetting, and condoning Putin's behaviour."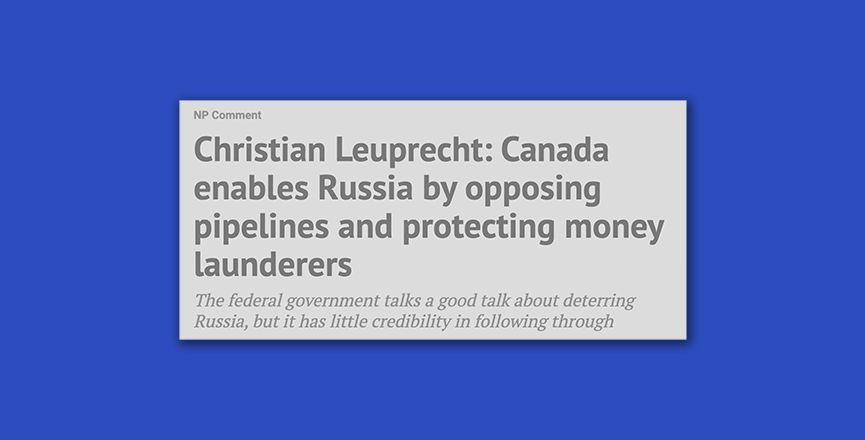 The primary opponents of the Coastal GasLink pipeline are Wet'suwet'en land defenders and their allies who oppose the project on the basis that it encroaches on Indigenous land without proper consent and will make it virtually impossible for British Columbia to meet its greenhouse gas emissions reduction targets.
According to the Corporate Mapping Project (CMP), a research group that tracks corporate power in the fossil fuel industry, MLI is a "key source of conservative ideas."
CMP explains: "In 2017, MLI's donors and event sponsors affiliated with the extractive resource sector included the Canadian Gas Association, Teck Resources Limited, the Mining Association of Canada, the Charles Koch Foundation and the First Nations LNG Alliance."
MLI is a member of the right-wing Atlas Network, which itself receives funding from ExxonMobil and the American fossil-fuel billionaire Koch brothers.
Leuprecht's claim, which was amplified via the MLI's official Twitter account last weekend, received sharp backlash online over the course of this week.
Hill Times columnist Erica Ifill accused the right-wing think tank of "gearing up to attack climate activists by aligning them with Putin." Environmental justice activist Torrance Coste called Leuprecht's claim "shameless," noting that pipeline opponents typically advocate for moving the entire planet – not just Canada – away from the very fossil fuels from which Putin derives geopolitical power.
Leuprecht's arguments echoed similar claims made last week by Alberta Premier Jason Kenney and Energy Minister Sonya Savage, who within hours of Russian forces launching their violent attack on Ukraine took the opportunity to promote oil and gas interests.
Also last week, the Postmedia-owned Financial Post ran a feature declaring that "An energy crunch in Europe, exacerbated by the escalating conflict in Ukraine, is breathing new life into hopes that Canada's Atlantic provinces could become a hub for natural gas exports, industry watchers say."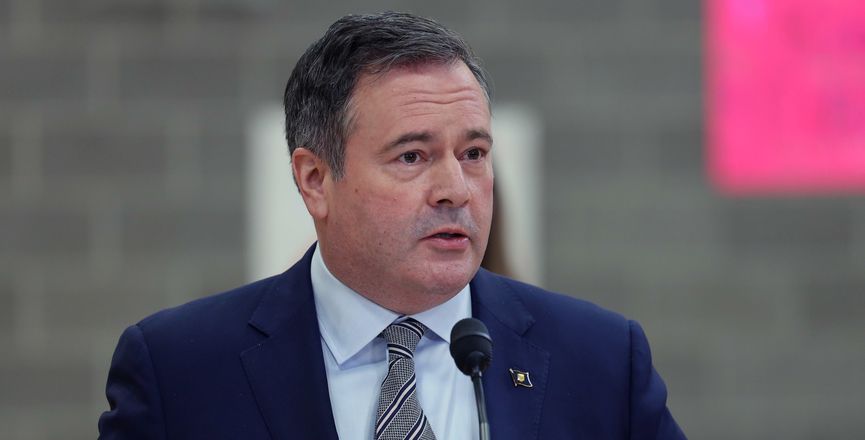 For its part, Postmedia has what some analysts have described as a "symbiosis" with the fossil fuel industry. According to researcher Robert Neubauer, of the 10 major news outlets whose opinion pieces were most often cited by six prominent pro-oil and gas Facebook groups, 90 percent were Postmedia publications.
Neubauer explains: "Their opinion pieces and uncritical industry reporting are a major source of content for the social media feeds of pro-oil advocates, who recirculate this content to legitimize their own talking points."
As summarized by researcher Robert Hackett, writing in The Monitor:
"Postmedia and Big Oil share an agenda around institutional legitimacy, political influence, and economic interests. Their relationship is often personal and informal, anchored in a shared ideology in a polarized political environment. The result: journalism that treats Big Oil with kid gloves, and environmentalists and climate scientists with hostility."
In an interview with the National Observer published Wednesday, federal Environment Minister Steven Guilbeault rebuked claims that building more pipelines in Canada would somehow rein in Putin.
"Climate change will not go away, and if we're thinking we can solve the [Ukraine] crisis by exacerbating another one, those people who think that are clearly mistaken," said Guilbeault, who added that the best way to improve energy security is to reduce dependency on oil and gas, "regardless of where it's coming from," and to switch over to renewable energy.
Still, the federal government has been widely criticized for making slow progress on climate action towards that end. In 2018, the Liberals purchased the Trans Mountain pipeline for $4.5 billion. Between 2015 and 2019, Canada's greenhouse gas emissions increased by one percent, making it the only G7 country whose emissions rose during that period.
More recently, Prime Minister Justin Trudeau promised that Canada will cap oil and gas sector emissions at a pace needed to reach net-zero by 2050, a plan that critics say fails to focus on production and allows fossil fuel companies to continue putting forward "false solutions."
Kathryn Harrison, a professor of political science at the University of British Columbia, told the Observer it is not certain that European countries would want to replace their oil and gas from Russia with fossil fuels from elsewhere. Countries in the region, she added, planned to ditch Russian supplies before the invasion of Ukraine began.
Harrison explained that shifting to renewable energy would be "arguably quicker to deploy than building new terminals or new pipelines."
Meanwhile, in a report published Monday, the Intergovernmental Panel on Climate Change warned of "unavoidable multiple climate hazards" over the next 20 years unless radical action is taken to avert human-caused climate catastrophe.
This post is for paying subscribers only