From CTV News: On Friday, the day after many Canadians paid their respects to those who fought against fascism and Nazism from 1937 to 1945, Alberta's United Conservative Party government ordered the removal of a public educational resource that instructed teachers to cite "positive" aspects of Adolf Hitler's Nazi regime, CTV News reported.
The government publication suggested that if educators show students videos detailing Nazi Germany's many atrocities, they should also provide content that states Nazi policies "substantially strengthened the country's economy."
After the document prompted outcries from the public after being brought to light by a Calgary resident, UCP Education Minister Adriana LaGrange claimed she had never seen it before, and said it contained "extremely concerning and completely unacceptable views."
A spokesperson for LaGrange told CTV the document dated back to 1984. However, the document was updated and republished in educational guidelines with the statements applauding Nazi economic policy left in tact as recently as 2020. LaGrange has been education minister since April 2019.
Commenting on the document Friday, broadcaster Charles Adler tweeted: "Even if one were to take this #Alberta gov't document seriously, Nazi gov't policies in the 30s sewed the seeds for the destruction of their economy in the 40s, leaving millions of Germans starving in the ashes of war."
Jaime Krizner-Roberts, with the Friends of Simon Wiesenthal Center For Holocaust Studies, told CTV News Friday: "The Nazi regime commited a genocide which killed six million Jews and millions of others … And in the end, the Nazis destroyed their own country, so we're left wondering what positive attributes could possibly be found in any of that."
Read CTV News' full story from Friday here.
---
UBC Cancels Event Featuring White Nationalist Who Claims Media Coverage Of Residential School Graves Was A 'Hoax'
From CTV News: Revisionist histories of genocidal regimes also appeared in the spotlight at the University of British Columbia this weekend. The university's leadership announced Friday it had cancelled an event scheduled for Nov. 17 that was to feature Lauren Southern, a white nationalist speaker who recently released a film that refers to media coverage of unmarked burial sites at the former grounds of Canada's genocidal residential school system as a "hoax" and claims there is "no evidence of genocide" at the former site of the Kamloops Indian Residential School.
The event was to be hosted by a student group that calls itself "UBC Students for Freedom of Expression" — a group that consistently invites white nationalists, anti-LGBTQ proponents and other far-right activists to speak on campus.
In a statement, UBC said: "This was not an event sponsored by anyone at the University of British Columbia. The host of the event is an external group that is not endorsed by UBC."
It added: "We believe proceeding with this event would adversely affect campus and community safety … For accurate and Survivor-centred information (about residential schools) please visit the Indian Residential School History Dialogue Centre or the National Centre for Truth and Reconciliation."
Read CTV News' full story here.
Editor's note, Nov. 16, 2021: This section of the newsletter has been updated to reflect a correction in CTV's reporting issued on Nov. 15 as well as commments made by Southern in her film to clarify her beliefs about unmarked graves at the former grounds of residential schools.
If you're interested in learning more about Southern, she was a central subject in 'White Noise,' a documentary film released last year about three prominent far-right activists. The film was directed by Daniel Lombroso, a journalist with The Atlantic.
Speaking to Vox about the film in October 2020, Lombroso said of Southern: "She is a female face of racism, and she embodies such blatant contradictions … And she's able to back up [her beliefs] with pseudo-science that's usually not accurate."
From PressProgress, February 5, 2020: The cancellation of Southern's appearance is not UBC's first rodeo with far-right activists looking to spread their messaging on campus.
Last year, PressProgress obtained internal documents through a freedom of information request indicating that the university's leadership provided misleading reasons for allowing an anti-LGBTQ speaker to denounce transgender rights on campus in 2019.
In internal communications, UBC Provost and VP Academic Andrew Szeri told colleagues he had received an equal number of correspondences both for and against the event.
However, the records obtained by PressProgress showed Szeri received 27 e-mails criticizing the event. He only received four expressing support.
UBC's problematic handling of the event was also complicated by the fact that university security kept tabs on faculty who criticized the university leadership's decision to allow the event to go ahead, PressProgress noted.
Reflecting on UBC's recent cancellation of the event featuring Southern, PressProgress editor Luke LeBrun tweeted: "This decision suggests UBC's decision-making apparatus has done some soul-searching since the last time they green lit an "alt-right" event on campus."
---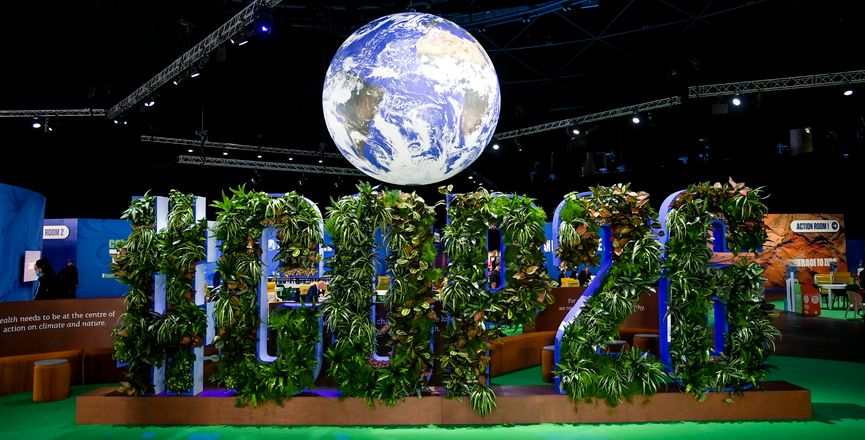 Other News
---
Great Gilded North: Don't miss the first instalment of The Maple's Great Gilded North series, in which Sam Smart takes a deep dive into how rich and powerful elites have dominated and destroyed Canada's media ecosystem over the decades.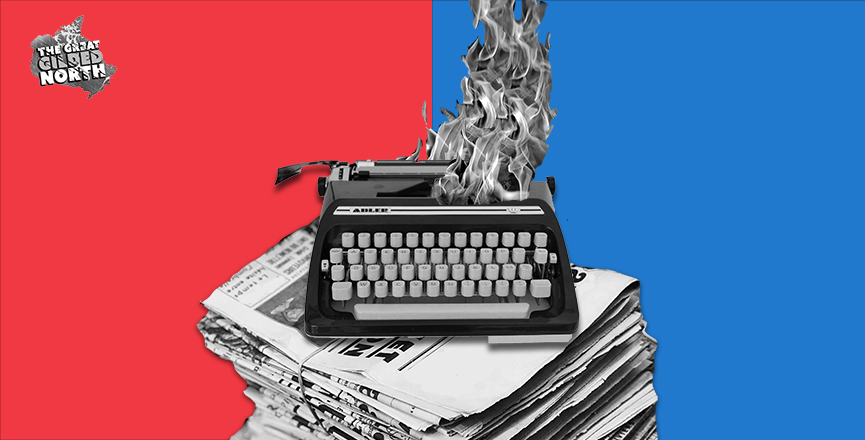 ---

Commentary
In a piece for CBC, Andre Bear writes that Canada's wilful and reckless mistreatment of Indigenous children continues. "This system mimics the Indian Residential Schools, where kids were forcibly taken from their homes to implement the government's assimilation agenda. But now, when Indigenous children are taken from their homes, it is justified as being in the "best interest of the child" by the Child & Family Services Act," writes Bear.
In the aftermath of the COP26 climate summit, George Monbiot writes in The Guardian that the last hope for humanity's survival is mobilizing large-scale civil disobedience in order to flip the status quo. "Social convention, which has for so long worked against us, can if flipped become our greatest source of power, normalising what now seems radical and weird," writes Monbiot. "If we can simultaneously trigger a cascading regime shift in both technology and politics, we might stand a chance."
---
Catch Up Our Latest Newsletters
Get all the latest posts delivered straight to your inbox.
Processing your application
Please check your inbox and click the link to confirm your subscription.
There was an error sending the email