From CBC: Close to 90,000 low-income seniors who received the Canada Emergency Response Benefit (CERB) and/or Canada Recovery Benefit (CRB) to support them during some of the hardest periods of the pandemic are now facing cuts to their Guaranteed Income Supplement (GIS) as a result of accepting those emergency benefits, CBC reported Friday.
GIS is provided for low-income seniors who receive Old Age Security (OAS). Single seniors earning less than $19,248 per year are entitled to a maximum of $948.82 per month.
However, the federal government is counting CERB and CRB as taxable income when assessing GIS recipients, and is clawing back GIS entitlements for those who received the emergency benefits as a result.
As reported by CBC, Janet McLeod, aged 78, previously received approximately $300 per month through the GIS program, but will not receive any payments for this year because she had to apply for CERB last year to make ends meet.
McLeod told CBC: "I am in a perpetual struggle. So to be cut back $300 a month is very difficult, paying rent and taking care of my other expenses, which are very modest."
Read CBC's full story here.
Last week, The Maple spoke to struggling Canadians who face a "bleak" future following the termination of CRB last month.
Jenny Kwan, the NDP MP for Vancouver East, told The Maple that seniors in her riding are facing homelessness as a result of the GIS clawbacks for those who received CERB and CRB.
"There's some seniors who have already told me that if the government doesn't address this issue, they are going to be without a home," said Kwan.
Read The Maple's full story here.
New Analysis Of Deaths Indicates Vulnerable Groups Were Most At Risk During Deadly B.C. Heatwave
From The Tyee: Early analysis of deaths that occurred during British Columbia's record-breaking heatwave last summer indicates that drug users and those with mental illness may have been at particularly high risk, The Tyee reported Friday.
Other risk factors included old age and low-income, according to the BC Centre for Disease Control (BCDC).
The Tyee noted that the heatwave was the deadliest weather event in Canadian history, as the record-breaking temperatures claimed the lives of 526 people from June 25 to July 1.
Sarah Henderson, the scientific director of environmental health services of BCDC said further research needs to be done into the risk factors.
Read The Tyee's full story here.
Back in September, Gabrielle Peters reported for The Maple that people with disabilities, and particularly those living in poverty, were forced to take extraordinary measures to survive the deadly heatwave, which climate experts have concluded was 150 times more likely to occur as a result of climate change.
Peters explained: "At least part of the problem stems from the fact that the best public policy responses to heat (and our municipal, provincial and federal governments did not have the best responses) still have a built-in bias that fails to adequately address the fact that everyone is affected by the heat, but not everyone is affected in the same way, or to the same degree. Similarly, not everyone has the same ability to mitigate its impacts or will be aided by the same policies, especially given the legacies of racism and ableism."
Read Peters' full story from September here.
---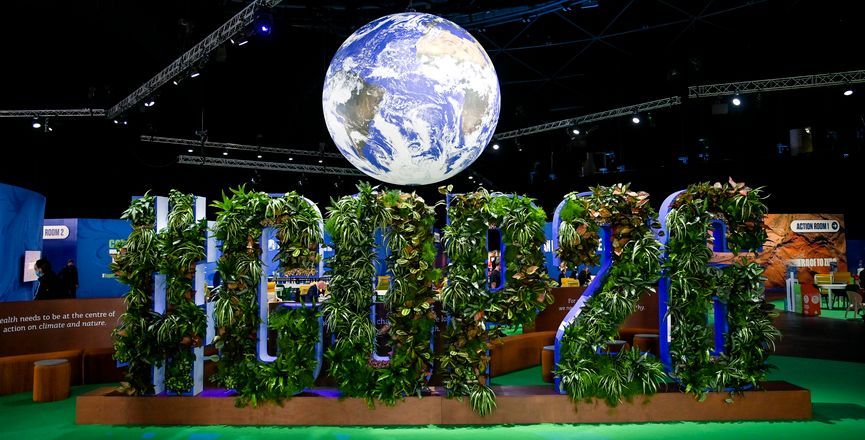 Other News
Quebec's decision last week to join the Beyond Oil and Gas Alliance — a group formed at the COP26 climate summit that commits members to keeping fossil fuels in the ground — shows that the urgency to stop the resource extraction that directly contributes to the climate emergency is gaining momentum in Canada and overseas, CBC News reported Saturday.
Transgender and non-binary people, as well as experts, warn that transphobic narratives — including those expressed in opinion columns recently published by the Toronto Star and CBC — are on the rise in Canada, CBC News reported Sunday.
Business lobbyists representing B.C.'s retail sector who are currently trying to delay legislation providing paid sick leave for workers are claiming that COVID-19 does not represent a significant workplace hazard, PressProgress reported Friday.
---
WATCH: CTV News spoke to Nik Nanos of polling firm Nanos Research Friday about how Alberta Premier Jason Kenney is facing a "world of political pain" over his disastrous mishandling of the pandemic fourth wave.
---
Commentary
On his AlbertaPolitics blog, David Climenhaga writes that few expected former UCP cabinet minister Devin Dreeshen to resign Friday following allegations against the premier's office of wrongful dismissal of a former staffer who alleged sexual harassment and heavy drinking in Dreeshen's office, so why did he step down? "The sudden change suggests cooler heads within the UCP Caucus looked at the way this was going to play in Ponoka, Provost and Pincher Creek and decided to stage an intervention with the premier, whose own position is precarious, and insist that the errant minister needed to be somewhere he would attract less lightning," writes Climenhaga.
For CBC, Stephanie Arnold writes that properly addressing the climate crisis requires understanding that the crisis is a colonial, white supremacist construct. "Legal scholar Carmen G. Gonzalez pointed out that the European colonizers used oppressive practices to transform the subsistence economics of the Global South into economic satellites of Europe. This process warmed the planet while creating wealth for colonial powers. The domination and exploitation of BIPOC peoples, lands, and ecosystems continue to this day and span across the globe, fueling the climate crisis," writes Arnold.
In Canadian Dimension, Mitchell Thompson writes that grocery giant Loblaws guarantees its profits and security as a near-monopoly by continually suppressing the demands of its workers. "Desperate workers tend to tolerate wage cuts to make them more desperate still. Every cut won will be used to aid the next one," writes Thompson.
---
Catch Up On Our Latest Newsletters
Get all the latest posts delivered straight to your inbox.
Processing your application
Please check your inbox and click the link to confirm your subscription.
There was an error sending the email