Who Do the So-Called 'Freedom' Occupiers Really Represent?
The far-right "freedom" occupation and other supportive actions have caused misery to working people and residents in Ottawa and other affected areas.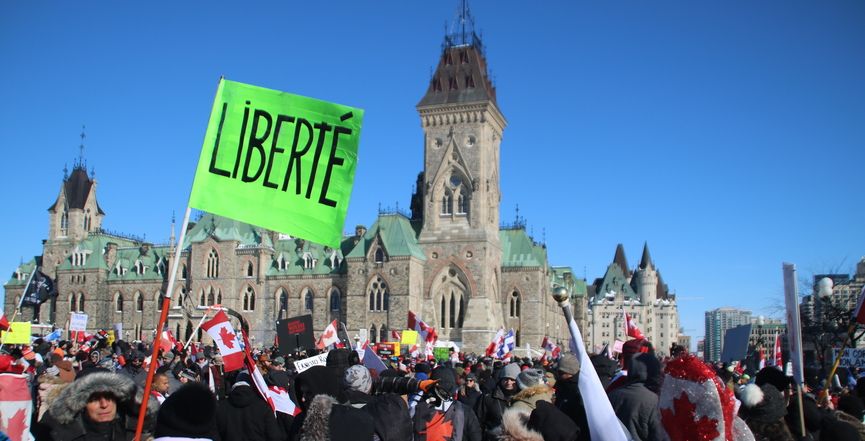 The so-called "freedom" convoy-turned-occupation of Ottawa, along with supportive blockades set up at three international border crossings and convoys in other Canadian cities, has caused misery to working people and residents in the affected areas.
The occupation ostensibly began as a protest against cross-border vaccine requirements for truckers, but in reality was launched with a set of demands that included calling on the governor general and Senate to overrule Canada's elected government and repeal all COVID-related public health restrictions.
With the occupation now in its second full week, who does this far-right movement really represent?
First, let's look at public opinion. A Leger poll published this week found that a majority of Canadians, 62 per cent, oppose or strongly oppose the convoy's overall message, compared to 32 per cent who support it.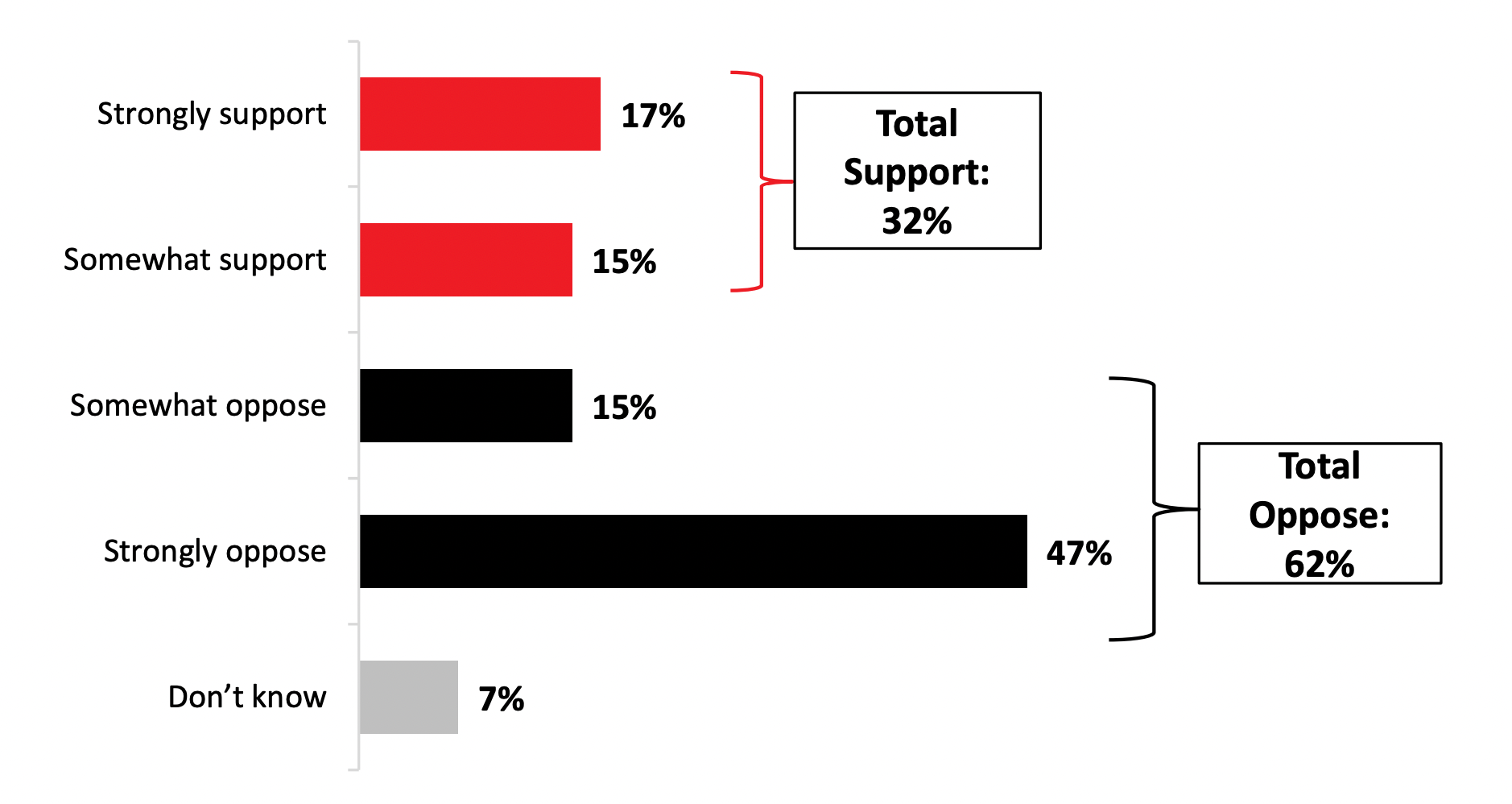 Support is highest in Alberta, but a majority in that province, 57 per cent, oppose it. Opposition is highest in British Columbia, where 65 per cent are opposed and just 25 per cent are in support.
The poll also found that 57 per cent of Canadians agree that the convoy is "an opportunity for right wing supremacist groups to rally and voice their frustrations about society."
However, 44 per cent of Canadians agreed with the statement: "I am vaccinated against COVID-19, but I do sympathize with the concerns and frustrations being voiced by people involved in the trucker protest in Ottawa."
Perhaps unsurprisingly, opposition to the so-called "freedom" occupation is even stronger among residents of Ottawa, some of whom have been subjected to assault, harassment and severe disruptions to their day-to-day lives.
An Abacus poll found that 67 per cent of Ottawa residents oppose the convoy, and 87 per cent think it is time for the occupiers to go home.
Who Are The Leaders and Key Organizers?
As The Maple noted when the convoy first arrived in Ottawa, the Canadian Anti-Hate Network explained that leaders of "Canada Unity," the group behind the convoy, hail from Canada's far-right political scene, with some having previously made racist and islamophobic comments.
As reported by PressProgress, a range of other far-right figures and social media influencers have also been spotted at the occupation. Read PressProgress' comprehensive account of those at the centre of the occupation here.
Key figures in the occupation also hail from military and policing backgrounds, CBC News reported this week, providing the movement with tactical knowledge that has enabled them to become entrenched in downtown Ottawa. CBC identified at least three ex-police and military professionals in the occupation's leadership team.
A group calling itself "Police on Guard," which supports the occupation, has identified more than 150 mostly retired police officers and 50 former Canadian Armed Forces personnel who oppose COVID-related public health measures. The group states that some of those individuals are on the ground providing direct support to the occupation.
Michael Kempa, an associate professor of criminology at the University of Ottawa, told CBC that expertise from those professions are reflected in the occupation's on-the-ground operations:
"They have this sort of military or police or at least survivalist training. Look at the sophistication of what they're setting up in terms of an encampment in downtown Ottawa. It looks like a military operation."
On Wednesday, the Ottawa Citizen reported that the army is looking into whether a special forces soldier whose house allegedly displayed a banner supporting the occupation violated any rules.
Who is the Occupation for?
Despite the occupation being commonly referred to as a "trucker" convoy, many participants and leaders are not themselves truckers. Reports indicate that up to 90 per cent of truckers are vaccinated.
As reported by The Maple last week, some truckers have voiced concerns that the occupation of Ottawa has distracted from more pressing issues faced by drivers – particularly those who are immigrants – such as wage theft, exploitative employers, and poor training and safety regulations.
When "freedom" convoy supporters blockaded the Canada-U.S. border in Coutts, Alberta, some truckers were left stranded in Montana for days without food or medicine.
The Ottawa occupation also contains strong anti-union sentiments. One of the founders of the Canada Unity group, James Bauder, was part of a similar far-right convoy in 2020 that mobbed a picket line and threatened to run over locked-out oil refinery workers, PressProgress reported last week.
Writing for Jacobin magazine, Emily Leedham noted: "Freedom Convoy organizers aren't making calls for policy changes that would ease workers' suffering … There has been no discussion within the Convoy's ranks of investment in public health care, employer accountability, paid sick days, rent control, or financial support for workers who lost their jobs. And the convoy certainly isn't advocating for workers to organize collectively into unions."
Writing for Passage, union researcher Adam D.K. King suggested: "Rather than exploited workers in a deregulated industry, my guess is that the "truckers" actually present in Ottawa were by and large self-employed owner-operators: the small contingent of wealthier small proprietors who have made out quite well in the new wild-west of for-hire trucking."
Meanwhile, the Ambassador Bridge blockade at the Ontario-Michigan border triggered "short-term layoffs" of auto workers as at least six plants struggled to receive the parts required to build vehicles, the Toronto Star reported this week.
Dave Cassidy, president of Local 444 of the United Auto Workers union, told CBC Thursday: "If these lines don't run and the workers are sent home, then these working families unfortunately become collateral damage to the protest that's going on at the bridge."
The occupation and blockades have taken their toll on health workers, too. Nurses in Ottawa say they have been harassed, and subjected to intense stress and additional exhaustion as a result of the occupation, CBC News reported Thursday. Over the past week, hospital employees across the country have been advised not to wear scrubs and ID badges to avoid being targeted by protesters.
As well, the Ottawa occupiers harassed workers at a homeless shelter for free food and told retail workers at the Rideau Centre mall to take off their masks during the first weekend of the occupation.
In a joint statement issued Wednesday, the Canadian Labour Congress said: "This is not a protest, it is an occupation by an angry mob trying to disguise itself as a peaceful protest."
The statement continued: "Canada's unions call on the federal and provincial governments to work together and quickly deliver urgently needed direct supports to the workers and businesses affected."
Political Support
The convoy enjoyed enthusiastic public support from within the Conservative Party of Canada, but in a U-turn Thursday, interim leader Candice Bergen called on the occupiers to go home.
However, Bergen said her party will take up the occupiers' cause in demanding that COVID-related federal health restrictions and vaccine rules be lifted.
Conservative leadership candidate Pierre Poilievre, meanwhile, continued to make statements in support of the occupiers as recently as Thursday.
The occupiers continue to enjoy support from Maxime Bernier, leader of the far-right People's Party of Canada, which has capitalized on fringe anti-vaccine sentiments throughout the pandemic.
In a statement Wednesday, Bernier accused Prime Minister Justin Trudeau of adopting "repressive measures to marginalize [those opposed to health restrictions] and crush all dissidence," and falsely claimed "[the occupiers] have been entirely peaceful and non-violent."
South of the border, right-wing U.S. Republicans, including former president Donald Trump, have also enthusiastically voiced support for the occupiers. Some wealthy American conservatives also made sizeable donations to the occupation's multi-million dollar crowdfunding campaign, which was shut down by the platform GoFundMe last week following police reports of violence and unlawful activity.
Paul Alexander, a former scientific advisor in the Trump administration, has been present at the occupation in Ottawa for several days, CBC News reported Thursday.
Alexander is calling for public officials who promoted COVID-19 vaccines and other pandemic policies to be imprisoned.
Editor's note, Feb. 11, 2022: This newsletter has been corrected to note that the Canadian Labour Congress issued its statement on Wednesday, not Thursday. The Maple regrets this error.
This post is for subscribers only