The B.C. NDP's provincial executive council voted to disqualify Anjali Appadurai from the party's leadership race last night, against strong objections from party members and elected NDP representatives across the province and country who called on the party to let her run.
The party's decision paves the way for former attorney general and minister responsible for housing David Eby to assume the party leadership — and premiership — unopposed.
The B.C. NDP announced the decision late last night, after refusing to allow Appadurai to state her case before the executive council.
The ruling followed a recommendation, leaked to the press on Tuesday night, from the chief electoral officer (CEO) tasked with running the B.C. NDP leadership contest and investigating allegations of wrongdoing by Appadurai's campaign.
Responding to the CEO's leaked report, Appadurai said that the CEO, Elizabeth Cull, changed the rules of the leadership race mid-campaign and applied them retroactively. Cull applied the new rules to a virtual event that predated the official launch of Appadurai's campaign, Appadurai said.
"3,500 New Democrats and others across B.C. and beyond have emailed the BC NDP executive to speak up against this unjust disqualification and to take a stand for the soul of the party," Appadurai said in a statement Wednesday, ahead of the disqualification vote.
She accused Cull of operating with a bias against her campaign from the outset, and argued that the entire investigation process was "weighted in favour of a foregone conclusion."
As noted by Dru Oja Jay of The Breach, Cull formerly worked as a senior consultant at Hill+Knowlton, and in 2018 authored a blog post explaining how the B.C. NDP government could maintain its Confidence and Supply Agreement with the B.C. Green Party while also approving a massive liquefied-natural gas project, which Appadurai strongly opposes.
Cull's report accused Appadurai of engaging in "serious improper conduct" by "coordinating" with third party groups, including the Dogwood Initiative, an environmental organization, and stated that such groups "conducted membership drives on [Appadurai's] behalf." Cull alleged this could amount to a political contribution in violation of campaign finance laws.
"The CEO decided that the harm from this misconduct cannot be remedied with any consequence short of disqualification of the Appadurai Campaign," wrote Cull.
The report added that the CEO received complaints suggesting that "individuals were being encouraged by these same third party organizations as well as by individuals to fraudulently join the BC NDP despite being members or supporters of other political parties."
In particular, following a complaint by the Eby campaign on Sept. 15, the CEO examined comments made during an Aug. 6 Zoom call, which Appadurai insists was merely an exploratory event held to gauge interest in a hypothetical leadership bid. Dogwood staff were present on the call, but Appadurai said in her written response to the party: "We didn't plan and coordinate that meeting with Dogwood or any other group — we invited them."
In her report, Cull wrote: "The CEO finds that the Appadurai Campaign was aware of, accepted, relied upon, and took into account the membership drive activities of Dogwood in relation to its own campaign activities and strategies regarding the membership drive."
In her response, Appadurai acknowledged that two Dogwood staff members volunteered with her campaign during the first two weeks, but explained: "We were very, very careful not to have any Dogwood staff or other third party decision-makers in strategic or decision-making roles on the campaign."
"We did not, at any time, have inside information about how Dogwood was planning and rolling out its campaign."
Appadurai added that the Aug. 6 meeting was "spontaneous" and that no "essential elements" of her campaign were in place at the time.
"The CEO doesn't see it that way, and I think it's evidence not only of bias, but of a fundamental inability to understand social movements and how they work," she said.
Dogwood has also flatly denied any wrongdoing, consistently stating that while it was excited by Appadurai's candidacy, it encouraged its members to join the NDP to elect a "climate champion" and did not tell them which candidate to vote for in the leadership race.
In a statement Wednesday, Dogwood said: "The B.C. NDP has decided to attack Dogwood, the climate movement, and their own members. The people who control this party are terrified of grassroots democracy, because it threatens the status quo."
"Cull falsely accuses Dogwood staff of soliciting 'fraudulent' memberships in the party, on the basis that members may have supported other parties in the past. This is not fraud: these are real people with names and addresses who put their hope in the BC NDP as a vehicle to address the climate emergency."
Dogwood reiterated that its strategy followed "multiple conversations with Elections BC compliance officers."
Cull's report stated that a party audit of new members found as many as 18.5 per cent were deemed ineligible due to affiliations with other parties. It said 80 per cent of those ruled ineligible were allegedly "members or supporters" of the Green Party.
Appadurai Alleges Rules Changed Mid-Campaign
In a press statement Wednesday, Appadurai said that on Aug. 31, the CEO published a bulletin (the first of three) "purporting to make campaigns responsible for what third parties do during leadership races."
"This is clearly a new interpretation - it was not information that we had before Aug. 31," said Appadurai. "[The CEO] then proceeded to apply the bulletin retroactively, using it as the standard applied to events that took place weeks earlier — like the Zoom meeting where I first decided to run."
"We are not guilty of any wrongdoing. The CEO has never alleged the campaign accepted donations in excess of what the law allows, and that's because we absolutely didn't."
In her written response, Appadurai accused the CEO of specifically tailoring the leadership race rules to "lay the ground for the disqualification process now underway." She also took aim at what she described as "an absurd narrative … about a Green party 'hostile takeover,' in order to justify an aggressive attempt to define membership qualification in the most extreme and exclusionary way."
"[Some new members] were asked by a friendly phone canvasser a series of questions that sounded to many like a polite, Canadian McCarthyite interrogation about their political associations in the past," she added, in reference to a comment made by an NDP member in an interview with The Maple earlier this month.
Notably, in her Wednesday statement, Appadurai accused the party of applying a "secret" definition of what a "supporter" of another party actually means, suggesting that some of those deemed ineligible to hold NDP membership were not formally associated with any other party.
"We must be clear on this: There is nothing wrong when someone joins our party from another one, hoping that under new leadership the party will embrace a more ambitious direction," she said.
In summing up her response, Appadurai went on to say: "I believe that when it became clear that the number of my supporters was just too high to disqualify a sufficient number of sign-ups, the decision was made to disqualify just one member: me."
NDP Support for Appadurai Ignored
The party voted to disqualify Appadurai in spite of widespread objections both within B.C. and elsewhere in Canada.
On Tuesday night, the Powell River-Sunshine Coast NDP riding association released a letter it had sent to the B.C. NDP executive council on Oct. 12. The letter said:
"A unilateral disqualification of Anjali's campaign by the party—based on no publicly available definitive evidence—would be detrimental to the reputation of our party and its democracy," adding: "We believe the party is not upholding its due diligence to expand its membership and grow its base, even if new members don't fully-align with the current political policies of the party."
"We call on the BC NDP Executive Council to approve Anjali Appadurai as a leadership candidate unless conclusive evidence is brought forward by the final candidate deadline."
Yesterday, NDP MP Niki Ashton tweeted: "As a New Democrat, I'm very disappointed that New Democrats in BC are not going to have the choice they deserve." MP Matthew Green also expressed dismay at the CEO's report.
Joel Harden, an Ontario NDP MPP, tweeted: "Let the members elect their leader. Do alleged mistakes require a foreclosure of democracy? Avoiding serious debate on climate action? That is the choice here. And leaders who can't win internal elections will not succeed."
New Members Weigh In
During the course of Appadurai's campaign, The Maple spoke to new B.C. NDP members who had received calls asking about past political affiliations. We spoke with three of them on Wednesday about their views on Appadurai's disqualification, and what it means for the future of the party.
Adele Marsland, a UBC graduate student who joined the NDP to support Appadurai after being inspired by her 2021 federal election campaign in Vancouver-Granville, said: "I signed up to be part of the B.C. NDP's democratic process in the leadership race. I didn't sign up to be a member to fund David Eby's coronation."
"I'm pretty upset by it. I think it is not unexpected, but I think it's also a little bold. They're damaging their image a little bit more," she added. "There's already a disenchantment that we're seeing with younger NDP voters, or those who are especially concerned with climate action, and so this move is going to further isolate the old guard of the B.C. NDP."
"They're almost driving us to the Greens if they're not going to have a good democratic process in this leadership race."
Kelsey Hannan, a former NDP campaign worker and new member who was undecided about which candidate he supported, told The Maple: "It's hard to not feel like we live in a managed democracy with an outcome like that."
"I've talked to NDP MLAs before, and they tell me to join the NDP and lobby for the change you want to see. And with this leadership race, people did that in droves, and they were met with a door slammed in their face," he added.
Hannan said he does not have much confidence that Cull's investigation was conducted in good faith, and shares Appadurai's view that the outcome was a foregone conclusion.
"The entire premise that Anjali had an unfair advantage while going up against a cabinet minister with the backing of most of the caucus is laughable," he added, referring to Cull's suggestion that Appadurai's campaign tactics meant the contest was not being fought on a "level playing field."
"I think the NDP is handing David Eby a poisoned chalice, because this disqualification will taint his premiership," said Hannan. "I don't think this is electorally smart."
Rik Logtenberg, a Nelson city councillor and Appadurai supporter who was asked to provide documents to the NDP proving he is no longer a Green Party member, told The Maple: "To put this all on Dogwood, to put this all on a few organizers who are doing what happens in every leadership race seemed disingenuous, and, frankly, ridiculous."
"Many of us had drifted away from provincial politics, but Anjali called us back and reminded us that there's something that can be done, that there's something that needs to be done at every level, and it was exciting."
He said he provided the documents required by the NDP to prove that his affiliation with the Greens had ended, but has still not heard back from the party. Logtenberg is unsure how the movement Appadurai galvanized will evolve, but said it is not going away any time soon.
"The energy behind her campaign is in direct response to the climate emergency that we're in, and if the climate emergency is not going away, all of these young people are not going away either," he said.
Alex Cosh is the managing editor of The Maple.
Edited by John Young.
---
Go deeper
Here are a few stories from our archive that expand on today's story
New B.C. NDP members — including a former paid NDP campaigner — are expressing concerns about the party's "McCarthy-esque" vetting tactics in the leadership race.
In a special episode of The Maple's North Untapped podcast, we interviewed Anjali Appadurai about her healthcare policy platform, and why she believes bold measures are required to address the intersecting crises impacting British Columbia's health system.
---
Top Maple story this week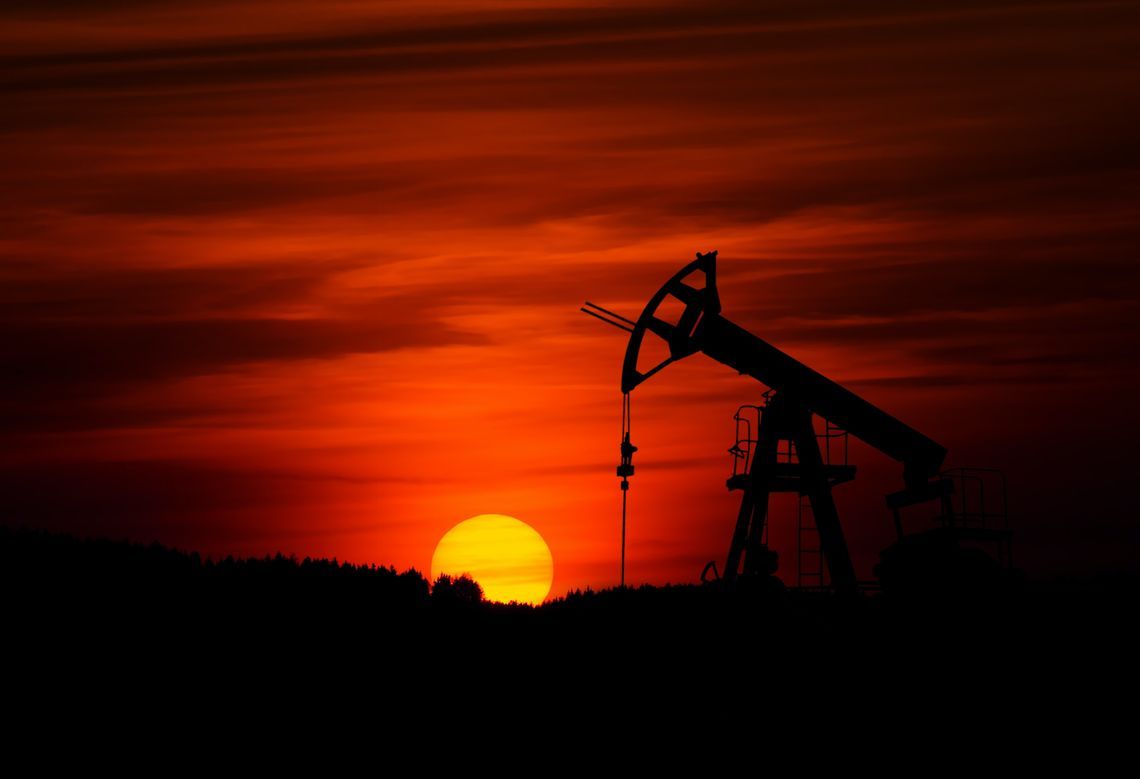 A new report published by an environmental group indicates that the Trudeau government, which is kept in power with the support of the NDP, continued to provide billions of dollars in public subsidies to the fossil fuel sector this year.
---
Catch up on our latest stories
Get all the latest posts delivered straight to your inbox.
Processing your application
Please check your inbox and click the link to confirm your subscription.
There was an error sending the email