Canadian diplomatic staff in Palestine acknowledged that Israel's shutting down of a Palestinian border crossing days before launching airstrikes on Gaza last year "seriously" violated Palestinian rights.
Despite these concerns, no Canadian government official condemned Israel for its actions.
The acknowledgement came in a flash report sent on August 7 at the end of Israel's "Operation Breaking Dawn." Israel's "pre-emptive" attack on Gaza had at that point killed 49 Palestinians, including 17 children. The attacks included bombings that destroyed residential buildings.
As previously reported by The Maple, the same report, sent to Foreign Affairs Minister Melanie Joly's departmental advisor and other senior ministry staff, noted that a far-right Israeli politician, Itamar Ben-Gvir, had provoked attacks against Palestinian civilians in Jerusalem while the operation was taking place.
As a result of the provocations and ensuing violence, Canadian diplomatic staff were forced to take extra security precautions.
Ben-Gvir, a convicted racist and supporter of terrorism, is now Israel's minister of national security. His appointment has not been criticized by the Canadian government.
The Canadian diplomatic report also included a "humanitarian update," which explained: "The Gaza Power Plant shut down operations at noon on August 6 due to lack of fuel, causing rolling power cuts exceeding 20 hours per day."
The lack of fuel, the report added, was caused in part by Israel's closure of Gaza's border crossings, which also prevented "those in need of emergency medical care, and essential commodities, including food and fuel" from leaving or entering the strip.
"According to [the United Nations Office for the Coordination of Humanitarian Affairs]," the report continued, the power outages would "seriously impact economic and social rights, including the supply of clean water, hygiene and healthcare."
As reported by Al Jazeera at the time, the border closure aggravated hostilities - which erupted after Israel arrested a senior Palestinian commander in the occupied West Bank - that preceded Israel's attack.
In its August 2022 report on the closure, the UN explained: "Longstanding restrictions on the movement of people and goods to and from Gaza have undermined the living conditions of the approximately two million Palestinian residents."
The UN added: "While recently there has been some easing in importation restrictions, they continue to reduce access to livelihoods, essential services and housing, disrupt family life, and undermine people's hopes for a secure and prosperous future."
Canada's only statement regarding Israel's attack on Gaza last August came in a late night tweet from the "Foreign Policy CAN" Twitter account, which said: "[Canada] supports [Israel's] right to assure its own security, while respecting human rights and international law." No Canadian government official publicly acknowledged the impact of the border closure or mentioned Israel's killing of children.
Other diplomatic reports, also obtained by The Maple through an access to information request, showed Canadian officials repeating Israel's framing of the attacks as "pre-emptive." A report sent by the Canadian embassy in Tel Aviv summarized the situation as follows: "Israel pre-emptively strikes targets in Gaza; [Palestinian Islamic Jihad (PIJ)] responds with rocket attacks."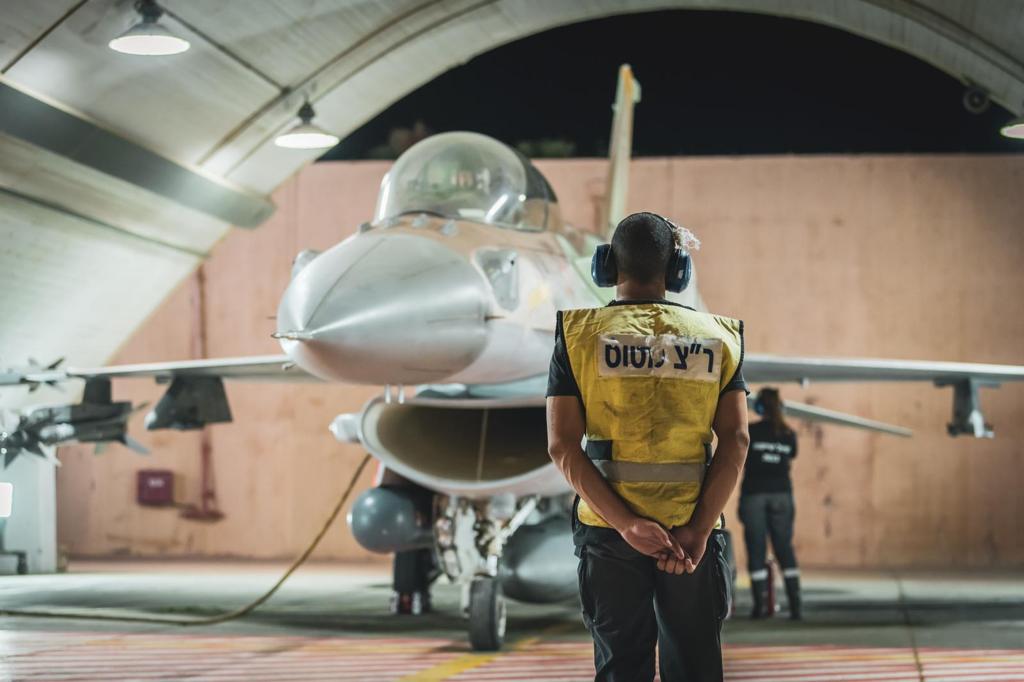 Michael Bueckert, vice president of the advocacy group Canadians for Justice and Peace in the Middle East, told The Maple this phrasing all but admits that the attack on Gaza was unprovoked.
"It basically acknowledges that Israel was the aggressor party here, and that its actions in various ways were creating the crisis," said Bueckert. However, he added, Canada responded to the attacks with what he regarded as a mealy-mouthed statement through a channel that ensured few were likely to see it.
Despite Canadian officials all but acknowledging Israel's aggressive actions, Bueckert said, Canada's response to the attacks emphasized Israel's version of events, and glossed over its violations of Palestinian rights.
The August 5 report from the Canadian embassy in Tel Aviv reported the Israeli military's claim that the strikes were "necessary because the PIJ had been planning an imminent attack on Israel." The report also quoted then-Israeli prime minister Yair Lapid emphasizing the country's "zero tolerance policy" towards militant Palestinian groups.
However, the report noted, "Civilian casualties have also been reported [as a result of Israel's attacks], including the death of a 5-year old Palestinian girl."
The Maple sent a list of questions to GAC regarding the impact of the Gaza border closure and Israel's attacks, but did not receive a response.
Settlement Expansion in The West Bank
More recently, Israel's new far-right government led by Prime Minister Benjamin Netanyahu announced plans to authorize nine illegal settlements in the occupied West Bank, in response to attacks in Jerusalem that killed two Israelis, including a child.
The Palestinian Authority called the Netanyahu government's plan an act of "open war" against its people.
In response to Israel's announcement, the United States, Germany, France, Italy and the United Kingdom issued a joint statement condemning the move. "We strongly oppose these unilateral actions which will only serve to exacerbate tensions between Israelis and Palestinians and undermine efforts to achieve a negotiated two-state solution," the statement reads.
Canada, however, did not add its name. Instead, Minister Joly issued a separate but similar statement reading: "Canada strongly opposes the expansion of settlements. Such unilateral actions jeopardize efforts to achieve comprehensive, just and lasting peace. This has been Canada's longstanding policy."
GAC did not respond to questions from The Maple regarding the issue, or announce any actions in response to Israel's plans.
Alex Cosh is the managing editor of The Maple.
Edited by Davide Mastracci.
---
Go deeper
Here are a few stories from our archive that expand on today's story
The Trudeau government is offering warm words of congratulations to Israel's new government despite Global Affairs Canada (GAC) staff acknowledging internally that the administration is highly influenced by "extreme far-right" political parties that occupy key positions of power.
Last August, Canadian diplomats noted that a far-right Israeli politician had provoked attacks against Palestinian civilians and escalated a dangerous situation that forced Canadian embassy staff to take extra safety precautions.
---
Top Maple story this week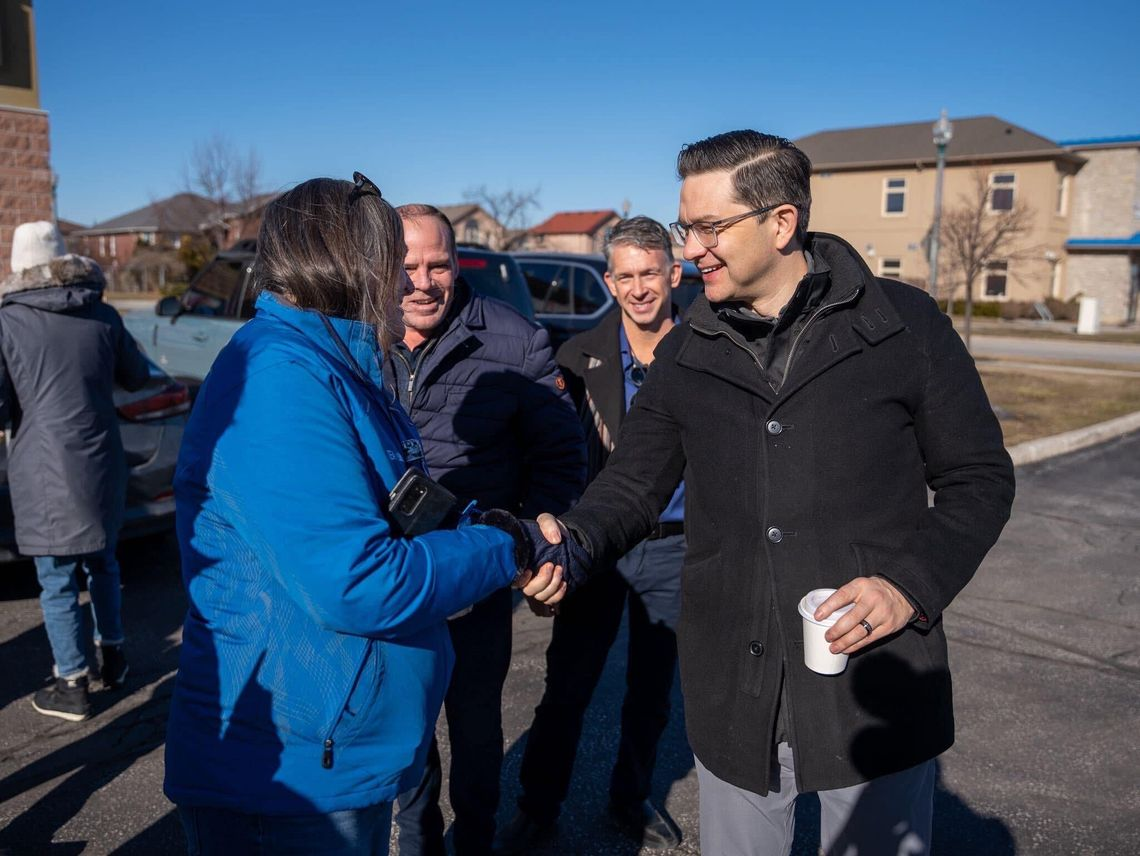 On the latest episode of The Maple's North Untapped podcast, we spoke to Jen Hassum, executive director of the Broadbent Institute, about the challenges posed by Conservative Party Leader Pierre Poilievre to progressives.
Download the full episode on Apple, Spotify or Google.
---
Catch up on our latest stories
Get all the latest posts delivered straight to your inbox.
Processing your application
Please check your inbox and click the link to confirm your subscription.
There was an error sending the email