Recent conversations around health care privatization in Canada have focused on corporate creep into aspects of health care that are typically covered under the Canada Health Act (CHA), like primary care clinics. But private interests have spent decades moving into areas of health care that fall outside the CHA, such as long-term care.
According to a report by British Columbia's Seniors' Advocate in 2020, in some parts of the province, like Fraser Health, 42 per cent of long-term care beds are operated by for-profit companies.
Analysis of B.C. health authority records by PressProgress in 2021 revealed that for-profit long-term care providers accounted for the majority of substantiated complaints in the sector, despite operating 35 per cent of long-term care beds across the province.
Non-profit and government-owned facilities have typically provided two thirds of publicly funded beds, but a series of reforms in the 1990s and 2000s targeted organized labour in long-term care, and cleared the way for greater for-profit ownership and delivery of service in the sector.
In 1991, B.C.'s Royal Commission on Health Care and Costs recommended a "closer to home" approach to health care: a move away from costly institutional care in hospitals and a shift towards major investments in community and continuing care. These investments were intended to promote prevention and early intervention in illness, and take pressure off of the hospital system.
"What happened through the '90s and up until now is all of the talk of deinstitutionalization​​, and yet we never really saw the emergence of community-based services, whether they were social services or healthcare services that were promised," Andrew Longhurst, a health policy researcher at Simon Fraser University (SFU), told The Maple.
The commission also recommended what eventually became a form of sectoral bargaining for workers in publicly funded hospitals, community health services and long-term residential care (LTRC) facilities.
Rather than workers organizing union locals in each individual health service facility, legislation recommended by the Commission created bargaining units for employers and unions that covered all health care workers in publicly funded health care services.
Master collective agreements were bargained, and covered government, non-profit and for-profit facilities. The Health Employers Association of B.C. (HEABC) would bargain for employers, and the Hospital Employees' Union (HEU) would represent workers.
The master collective agreements not only raised wages for health care workers across the sector; they also improved their benefits and pension plans. By 1998, the starting wage for a care aide was $19 per hour, more than double the $7.15 per hour provincial minimum wage at the time.
"It allowed for a lot of levelling up of wages and working conditions in facilities where either there was no union representation or the collective agreements were inferior," said Longhurst.
The HEU also negotiated an employment security program that retrained laid-off workers so they could continue working in health care.
These master collective agreements ensured higher wages, better working conditions and increased job security for a workforce dominated by women and racialized workers. These conditions also improved the quality of care received by patients: a number of studies have shown that when workers are well compensated, have access to their own health care and have job stability, they are better able to build relationships with their patients and gain expertise about the kind of care the patients require.
In 1995, the federal Liberal government led by Prime Minister Jean Chretien slashed health care funding transfers to the provinces by 33 per cent following the federal credit rating downgrade and the depreciation of the Canadian dollar the previous year.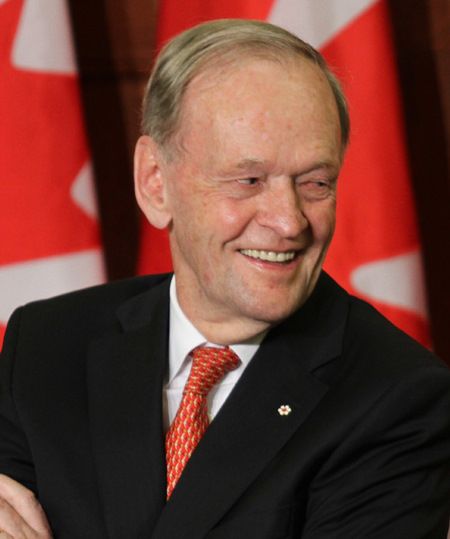 A report on the privatization of Medicare from CCPA published in 2000 summarizes the impacts of these cuts: "The provinces used these shortfalls as an excuse to chop their own funding to hospitals, thus precipitating a 'crisis' of staff and bed reductions, long waiting lists for surgery, clogged emergency rooms, and growing public fear and alarm."
At a meeting of the Commons finance committee in October 1996, Canadian Medical Association (CMA) president Judith Kazimirski placed responsibility for the crisis in health care squarely at the feet of the federal government.
"The Canadian health-care system is in decline and the single most important reason for the deterioration is the significant and ongoing withdrawal of federal financial support for health-care funding," she said.
As a result, funding to B.C.'s health care sector shrunk from $19.3 billion in 1994-95 to $12.5 billion in 1997-98. The B.C. NDP buffered some of this damage in its subsequent budgets and maintained similar levels of health care spending in most areas.
However, capital spending – maintaining and building new public and non-profit facilities – suffered, shrinking from 3.6 per cent of total health care spending in 1991 to 2.1 per cent in 1998.
After 1995, Longhurst said, there was a shift in fiscal policy under the B.C. NDP.
"There was more of a desire in the early '90s with the Harcourt government to work with nonprofits, and to do more around community development and models of care that were more inclusive and about building something together with the non-profit sector and with communities themselves," said Longhurst.
As a result, the Harcourt government was often criticized for undertaking long consultation processes. The next NDP premier, Glen Clark, positioned himself as more 'fiscally responsible.'
In 1997, the Clark government adopted a Public-Private Partnership policy (P3) that required new care facilities to be built by private investors in exchange for public operating funds. In long-term care, these facilities would always remain under private ownership.
A Times-Colonist article from February 2000 by health policy researchers Donna Vogel and Marcy Cohen blamed the "current crisis in Medicare" on the "cuts in cash transfers to the provinces by a federal government more concerned with deficit reduction than the health of Canadians."
Although they noted that B.C. had done more to buffer the damage from the federal funding cuts than other provinces, one area where B.C. fell short was investments in health care infrastructure.
"The government has spent almost nothing on new buildings and equipment," Vogel and Cohen wrote. "Serious shortages in long-term care beds have had ripple effects throughout the health care system - the recent crisis in hospital emergency rooms is but one effect of these shortages."
From 1996 to 1999, only two new non-profit facilities were opened. No new public long-term residential care facilities were opened.
In a chapter from The Privatization of Care: The Case of Nursing Homes, published in 2020, Longhurst, Sage Ponder and Margaret McGregor noted that this trend would continue into the next decade.
"The political aversion to debt-financed capital expansion – embedded in the provincial government in the 1990s – would become even stronger in the 2000s," they wrote.
The Gordon Campbell Years
Days before the landslide election victory of Gordon Campbell's B.C. Liberals in 2001, a Vancouver Sun article by Craig McInnes summarized a column written in the Calgary Herald by Rod Love, a political consultant and former chief of staff for Alberta's Progressive Conservative Premier Ralph Klein. McInnes noted that Love was advising Campbell.
Love began his column, titled "Here's to B.C.'s right-wing revolution," by asking the reader what must be done with the B.C. public service, "the most politicized public service in Canadian history, Quebec excluded, of course."
"Does the phrase 'nuke it' come to mind?," he quipped.
"If labour is smart - a stretch, I know - they would accept the fact that their time is over, for the foreseeable future," Love continued.
If labour doesn't get out of the way, Love wrote, Campbell "has a mandate from the people of British Columbia to crush them like a bug."
"The same advice goes for the environmentalist, aboriginal, poverty activist groups, etc."
During the election, Campbell had promised deep tax cuts, increased private sector investment and labour market "flexibility."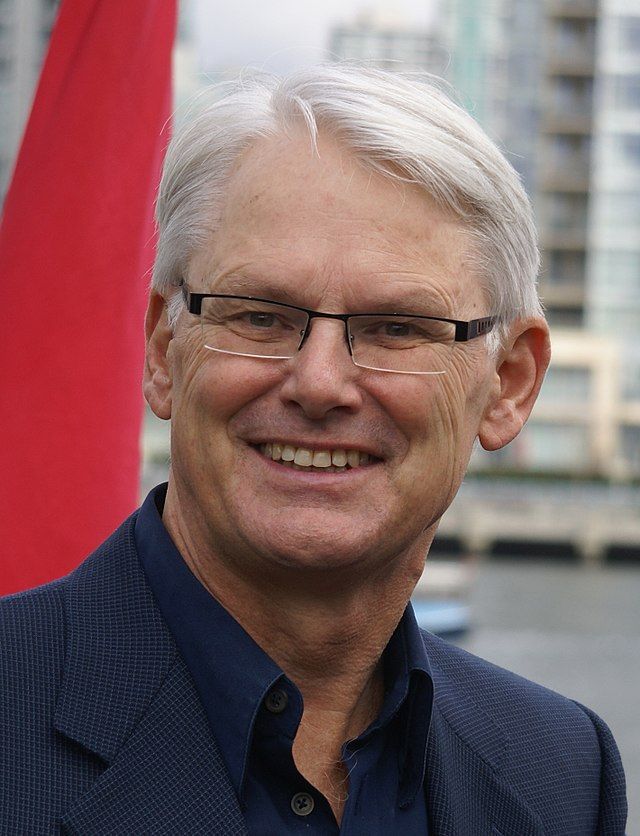 Although he initially committed to creating 5,000 new non-profit LTRC beds, the BC Liberals' tax cuts undercut this promise, leading to a fiscal crisis that in turn spurred increased privatization. A wave of downsizing hit the publicly funded long-term care sector, and from 2001 to 2004, over 2,500 beds across 26 facilities were closed.
Beds that were supposed to be in non-profit LTRC facilities were instead created in supportive and assisted living facilities outside of the publicly funded system – and beyond the bounds of sectoral bargaining.
In 2002, Campbell's government passed Bill 29, removing job security and contracting-out protections from the master collective agreements that were negotiated in the 1990s. As a result, "non-clinical" staff like care aides, housekeepers and food service employees, the vast majority of whom were women, could be laid-off with little notice.
Nine thousand workers were impacted in the initial round of layoffs, with many re-hired by non-union contractors at significantly lower wages, with fewer benefits and workplace protections. Unions were banned from suing over the bill.
Ronnie Nicolasora was working at a laundry service in Delta when Bill 29 was passed. He said when Fraser Health withdrew the contract, the workforce at his company was cut in half.
"Overnight, we lost half of my coworkers," Nicolasora told a group of organizers and supporters from the Contract Worker Justice campaign at SFU in November 2022. "So just imagine, the people that you work with, all of a sudden, they're not there anymore. The local, not the union, just the membership, we said, 'we are not going to take this,' meaning that we would rather lose our jobs fighting than kneeling down before the government and before the contractors."
Nicolasora and his coworkers fought back with protests, rallies and pickets in front of formerly unionized facilities. The offices of B.C. Liberal MLAs were also frequent sites of protests.
"No one goes out. Nobody goes in. The MLA was so scared, he didn't go out. Instead he went through the back door," said Nicolasora. "Someone from the newspaper found him in the parking lot."
"We did it because we believed that each action made a difference."
B.C. Liberal MLA for East Kootenay Bill Bennett told Kimberley, B.C.'s Daily Bulletin newspaper in early February 2002 that he believed there was a lot of support for the bill, in spite of two major protests in front of his office earlier that week.
"Yes, there's a lot of opposition and criticism from organized labour, but I think the silent majority understands that what we're doing, as difficult as it is, is essential for the future of B.C.," said Bennett.
Though Campbell had said during the election campaign that he "didn't believe in tearing up signed agreements," he argued that in order to prioritize the needs of patients, health care management needed more flexibility.
Management in private sector long-term care facilities responded quickly to Bill 29. In a July 2003 article in the Times-Colonist, the CEO of Retirement Concepts Mary McDougall said the company was considering contracting out care services in its facilities, even while acknowledging it would be "hard on residents." She said other companies were doing the same.
"It seems to be the direction all of us are having to pursue," said McDougall.
Over the proceeding years, Retirement Concepts became mired in controversy.
In 2007, internal reports from the Vancouver Island Health Authority revealed cases of abuse and neglect, some of which resulted in the deaths of residents.
Facilities operated by Retirement Concepts accounted for a fifth of all substantiated complaints against long-term care and assisted living providers in 2020. In February 2020, health officials had taken control of 31 per cent of Retirement Concept's publicly-funded beds for failing to provide proper care to residents.
In late November 2003, another Times-Colonist article referred to a Retirement Concepts-owned facility in Victoria called Beacon Villa. Journalist Jody Paterson wrote that the HEU had spent the previous year fighting the contracting-out of workers at the B.C. Labour Relations Board.
"That the union has won the occasional round - most recently, the right to represent the new workforce at Victoria's Beacon Villa care home - appears to be one of the reasons for Bill 94. The loopholes that allowed such wins are now tightly closed under the new legislation," Paterson reported.
Bill 94, the Health Partnerships Agreement Act, allowed health care facility operators who were outside of the employers' bargaining unit, as well as new entrants into the health care sector, to flip contracts and subcontract their workforces without any limitations.
Unionized workers in these facilities had their union successorship rights removed, despite those protections being enshrined in the B.C. Labour Relations Code.
Some facilities flipped contracts multiple times during this period. In their paper on labour restructuring in long-term care, Longhurst, Ponder and McGregor described one facility where the contract was flipped six times, resulting in wages that were 28 per cent lower than those in similar facilities where the master collective agreement was still in place.
Bill 94 had far-reaching implications. Workers in facilities that had been subcontracted saw their workforces shrink at a time when patient needs were increasing. Workers at newly opened facilities who tried to organize had to contend with the threat of being subcontracted. None of the P3 agreements created under Bill 94 were part of the sectoral bargaining sector.
Workers continued to fight back. When the provincial government demanded significant concessions in bargaining for a new master collective agreement in 2004, HEU members voted 89 per cent in favour of a strike. In response, the government introduced Bill 37, which forced workers back to work with a pay cut, an extended work week and no protections from subcontracting.
HEU members ignored the back-to-work legislation and maintained the strike. Thousands of CUPE members walked off the job in support.
An April 30, 2004 article from the Alberni Valley Times interviewed Wayne DeLuca, a member of the International Union of Operating Engineers who was working at West Coast General Hospital in Port Alberni.
DeLuca explained that what workers were most concerned about was job security.
"I haven't heard anyone in this facility say they wouldn't accept some form of pay cut," said DeLuca. "What this is about is job security."
On May 2, 2004, a day after massive May Day rallies were held across the province in support of the striking workers, HEU and the provincial government agreed to a maximum of 600 layoffs over the following two years.
Campbell's government continued to encourage "flexibility" in health care management with the Procurement Services Act, which required health authorities to use a request for proposal (RFP) process when building new facilities. This incentivized a race to the bottom for for-profit operators that rewarded companies that proposed projects with the lowest projected costs.
Longhurst, Ponder and McGregor wrote that the request for proposal process tends to benefit large, for-profit companies.
"A health authority administrator admitted that the RFP process represented a big shift for non-profit organizations, which often lacked the necessary skills to prepare bids that would be successful," they explained.
This represented another shift from the norms that prevailed in the healthcare sector during the 1990s, when the Ministry of Health would typically partner with non-profit organizations to build new long-term residential care facilities.
Longhurst said that although the public was funding these facilities through operational payments, the ownership of facilities ultimately stayed in the hands of for-profit companies.
"So the benefits of that real estate in terms of increasing in value and the ability to then leverage that asset, which is what a lot of these private investors do, that's retained solely by the private sector," he explained.
By 2009, the provincial government moved to allow existing members of the HEABC, the employers' bargaining committee, to terminate their memberships and leave the sectoral bargaining structure at will.
The B.C. NDP's Return to Power
In 2018, the B.C. NDP government passed Bill 47, the Health Sector Statutes Repeal Act, repealing Bill 29 and initiating the call-back of the workforces that were contracted out over the previous two decades.
As of October 2022, all the positions that were once contracted out are now covered under HEU collective agreements. Some workers who recently re-joined the HEU saw their wages increase $5 per hour overnight, with access to benefits and a pension plan.
Ronnie Nicolasora worked as part of a coalition of health care workers under the banner of the Make it Public campaign, with the goal of bringing all the workers who were contracted out back into the public system.
"I truly did believe that the repeal of those bills and the return of services would happen in my lifetime," said Nicolasora.
But despite the repeal of Bill 29, the impact of labour restructuring and private ownership on long-term residential care facilities is still being felt. The majority of new long-term residential care facilities built since 2003 were staffed by workers who were not protected under master collective agreements.
Longhurst, Ponder and McGregor calculated that by 2016, 42 per cent of publicly funded LTRCs were no longer a part of the sectoral bargaining structure. The number of beds in for-profit facilities increased by 42 per cent between 2001 and 2016, while those in public and non-profit facilities declined by 11 per cent.
The 2020 report from the B.C. Seniors' Advocate found that the non-profit sector spent 24 per cent more (almost $10,000) per resident per year than for-profit facilities.
The report connected the vastly different surpluses generated by for-profit facilities versus non-profit facilities ($34.4 million versus $2.8 million) to the lower wages and benefits paid by for-profit facilities to staff, which could "leave the lower wage paying care home with less experienced staff, higher rates of staff turnover and a large pool of casual staff."
These conditions left for-profit long-term care facilities poorly prepared for the COVID-19 pandemic. Analysis by CBC in February 2021 found that private, for-profit operators were not only over-represented among facilities that had COVID outbreaks in B.C., but that for-profit facilities also had a greater share of severe outbreaks where more than 40 per cent of residents were infected.
In April 2022, the B.C. NDP under premier John Horgan announced plans to open 90 new long-term care beds in Vernon with for-profit operator Kaigo Senior Living.
The role of profit in the sector remains alive and well.
Emma Arkell (she/her) is a multimedia journalist based in Vancouver. Her work focuses on labour, social movements and cities, and can be found in PressProgress, Briarpatch and elsewhere.
---
Go deeper
Here are a few stories from our archive that expand on today's story
"We can't afford to look back at this time many years down the road and wish we'd done so much more to rebuild the health care system when it was in crisis."
"It will require investment to make our public system more robust and resilient in the face of privatization."
---
Top Maple story this week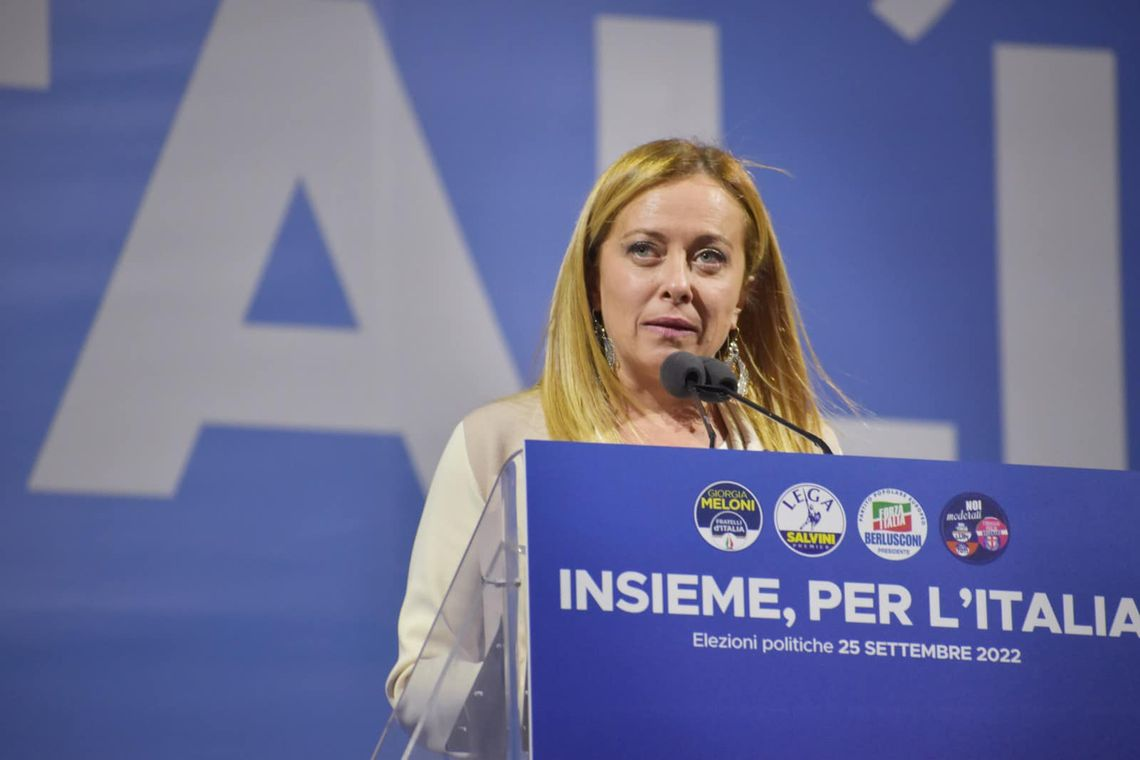 Newly obtained documents show the Trudeau government monitored concerns and far-right celebrations over Italy's election results last fall, but was seemingly reassured by the new Italian prime minister's promises to maintain the status quo on European and transatlantic partnerships.
---
Catch up on our latest stories
Get all the latest posts delivered straight to your inbox.
Processing your application
Please check your inbox and click the link to confirm your subscription.
There was an error sending the email