Newly obtained documents show the Trudeau government monitored concerns and far-right celebrations over Italy's election results last fall, but was seemingly reassured by the new Italian prime minister's promises to maintain the status quo on European and transatlantic partnerships.
Last September saw Giorgia Meloni, leader of the far-right Brothers of Italy (FdI) party, secure victory with a right-wing coalition in the country's parliamentary elections, putting her in power as prime minister.
FdI, the largest party in the right-wing governing coalition, is a descendent organization of dictator Benito Mussolini's National Fascist Party, which ruled all of Italy until 1943, before administering German-occupied territories as a Nazi puppet state until the end of the Second World War, when Mussolini was captured and killed by anti-fascist partisans.
FdI is sometimes referred to as a "post-fascist" party, a term given to former Mussolini officials who after the war sought to distance themselves from the dictator's totalitarian record. Notwithstanding, Meloni's government is widely considered to be Italy's most far-right administration since the war, and has recently pushed through strict anti-migrant legislation.
While Meloni disavowed some of Mussolini's policies in her first speech to the European Union (EU) as prime minister, she has more recently defended her past involvement with the Italian Social Movement, an explicitly neo-fascist group and the original successor to Mussolini's party.
In speeches leading up to the election, Meloni railed against "the LGBT lobby" and "gender ideology," and also targeted Muslims and immigrants.
On Sunday, more than 100 migrants, including 12 children, are believed to have died while trying to land in Italy, days after Meloni passed a law tightening rules on migrant rescue operations run by charities.
During the election campaign, she reportedly softened her anti-abortion rhetoric and FdI's traditionally anti-EU stance.
Prime Minister Justin Trudeau didn't comment on Meloni's victory until after she was sworn in as prime minister. In a statement published on October 22, Trudeau said: "I congratulate Giorgia Meloni on her appointment as Italy's first woman Prime Minister."
"Our two countries are partners on the world stage," the statement continued, emphasizing Canada and Italy's shared membership of the G7, G20 and NATO, and promising to work together on "trans-Atlantic security threats and challenges."
The following month, Trudeau met with Meloni at the G20 summit. In a statement, the PMO again stressed Canada and Italy's bilateral trade relations, and explained that "the two leaders … noted their interest in strengthening cooperation in support of regional and international security, and in the promotion and defence of democratic values, including at the G7, G20, and NATO."
Documents newly obtained by The Maple through an access to information request shed more light on how the Trudeau government weighed international reactions to Meloni's victory and her far-right election platform before making these statements.
As the election results came through on September 26, Global Affairs Canada (GAC) staff in Rome noted that positive reactions to Meloni's success overwhelmingly came from far-right leaders in Europe.
"Fdl's win was greeted with enthusiasm by leaders of the political right," the GAC staff report explained.
Those figures included France's National Rally Leader Marine Le Pen, and a representative from Viktor Orbán's right-wing government in Hungary, an authoritarian regime that has restricted basic democratic rights and passed numerous discriminatory laws.
As well, the report noted, words of congratulations to Meloni came from Eric Zemmour, a French politician who was fined for inciting hatred against Muslims in 2018, and Santiago Abascal, the leader of Spain's far-right Vox party, a staunchly anti-immigrant formation.
Remarks from GAC staff about Abascal's statement were redacted, as were comments about Beatrix von Storch, an MP with the far-right Alternative for Germany party (AfD). Canada's Conservative Party recently came under fire after AfD MEP Christine Anderson met with three Tory MPs.
The GAC staffers informed Ottawa that they would "monitor and report" on how Meloni's far-right platform might "translate into governance," but details as to which policy areas they kept an eye on were redacted by the ministry.
The report then turned its attention to responses from what it described as "the other end of the political spectrum."
"French PM Elisabeth Borne, reacted by stating European values must be upheld, particularly with respect to human rights and reproductive rights," the GAC report explained.
It continued: "German Social-Democrat Katarina Barley, current Vice-President of the EU Parliament, warned that Meloni is a politician in line with Hungarian PM Orbán and former US President Donald Trump. Barley referred to her as a lobbyist for autocrats in the EU."
The report added that the United States and United Kingdom hadn't yet issued statements, "like [sic] due to the fact that the new Prime Minister has not been appointed, and the new government has not been formed." Staff said they would continue to monitor international reactions to the results.
Notably, in a separate report sent ahead of the election results, the GAC staffers in Rome highlighted the fact that Meloni had been "making pointed moves to reassure EU and transatlantic partners that they can expect stability from a Meloni government."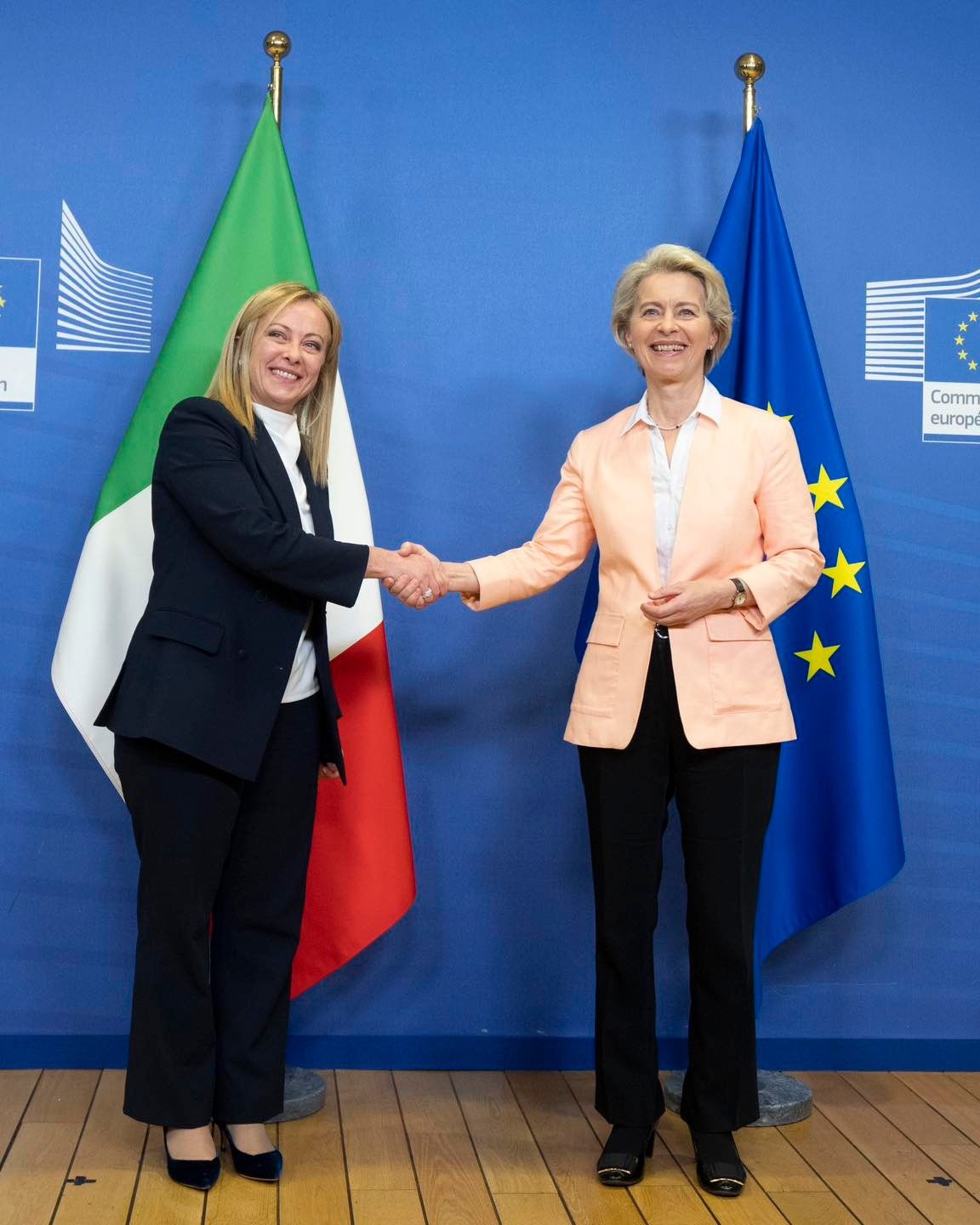 This point was likely of particular interest to the Canadian government, as the pre-election report also noted that other members of Meloni's right-wing coalition, including former prime minister Silvio Berlusconi and Lega Leader Matteo Salvini, had either been skeptical of the West's approach to the war in Ukraine or held alleged "past ties with Russia and Putin" which had resulted in "considerable conversation about potential Kremlin influence."
"By contrast, Fdl has been critical of Russia and supportive of sanctions," the report explained.
Last week, Meloni visited Ukraine and in a joint press conference, Ukrainian President Volodymyr Zelensky criticized Berlusconi over his past comments about the conflict.
Questions sent by The Maple to the PMO about why Trudeau chose to congratulate Meloni despite her far-right record and links to post-fascist movements went unanswered.
Amy Verdun, a political science professor and founding director of the European Studies Program at the University of Victoria, told The Maple that Meloni's commitments to maintaining the status quo on European and transatlantic alliances likely reassured the Trudeau government in spite of FdI's far-right politics, particularly given the instability of Italy's political landscape.
Verdun explained that few parties in Italy now speak of leaving the EU. "There's been this sort of right-leaning flirtation with being on the outside of where the elites are, but they're very quickly realizing that that's not what they want to do," said Verdun.
In practice, Meloni's government may look similar to other established governments in the EU, Verdun added. Other European populist movements have appeared to be in awe of Putin's right-wing authoritarianism, she continued, but are generally unwilling to replicate that kind of governance in their own countries.
"The same holds for when people were speaking about leaving the EU," said Verdun. "A lot of these leaders will say two things at once; they will make the rhetoric of not being interested in something but don't really know what will come in place of it."
In terms of why the Trudeau government put out a congratulatory statement to Meloni despite her party's far-right platform, Verdun said the thinking was likely integrated with Canada's geopolitical interests. "I think it's important for Canada to signal that, despite any difference they may have had, the geopolitical issues are simply bigger."
"I don't think there's all that many interests in Canada right now that are violated by the idea of what that government would stand for."
In an article published by the Canadian Anti-Hate Network (CAHN) last November, writer Peter Smith noted that U.S. President Joe Biden also congratulated Meloni after her election, "but not before making comments about the win in an address discussing the challenges of maintaining democracy in the 21st century."
Smith explained: "While many world leaders have received similar accolades as the Italian Prime Minister from Trudeau's office, not all get the same kudos. The PMO does not issue these edicts for every election. Leaders not to receive congratulations include Orban and [Polish Prime Minister Mateusz] Morawiecki."
In a statement to The Maple, CAHN executive director Evan Balgord was clear in his assessment of the Trudeau government's response to Meloni's election: "Canada and its Prime Minister shouldn't have congratulated a far-right leader from a party that campaigned on anti-immigrant and anti-2SLGBTQ+ sentiments."
On a recent episode of The Maple's North Untapped podcast, Smith echoed that view:
"We have to have a political relationship with Italy, but it doesn't mean that we can't be critical of allies when we're worried about them not reflecting our values, and I think here was the time perhaps we should have been … Italy under Meloni will still be far from the worst state that Canada does business with, but Canada also does not publicly congratulate every allied leader."
He added: "There is a real risk with taking a business-as-usual attitude when it comes to working with the far right."
Alex Cosh is the managing editor of The Maple.
Edited by Davide Mastracci.
---
Go deeper
Here are a few stories from our archive that expand on today's story
Last August, Canadian diplomats noted that a far-right Israeli politician had provoked attacks against Palestinian civilians and escalated a dangerous situation that forced Canadian embassy staff to take extra safety precautions.
The Trudeau government is offering warm words of congratulations to Israel's new government despite Global Affairs Canada (GAC) staff acknowledging internally that the administration is highly influenced by "extreme far-right" political parties that occupy key positions of power.
---
Top Maple story this week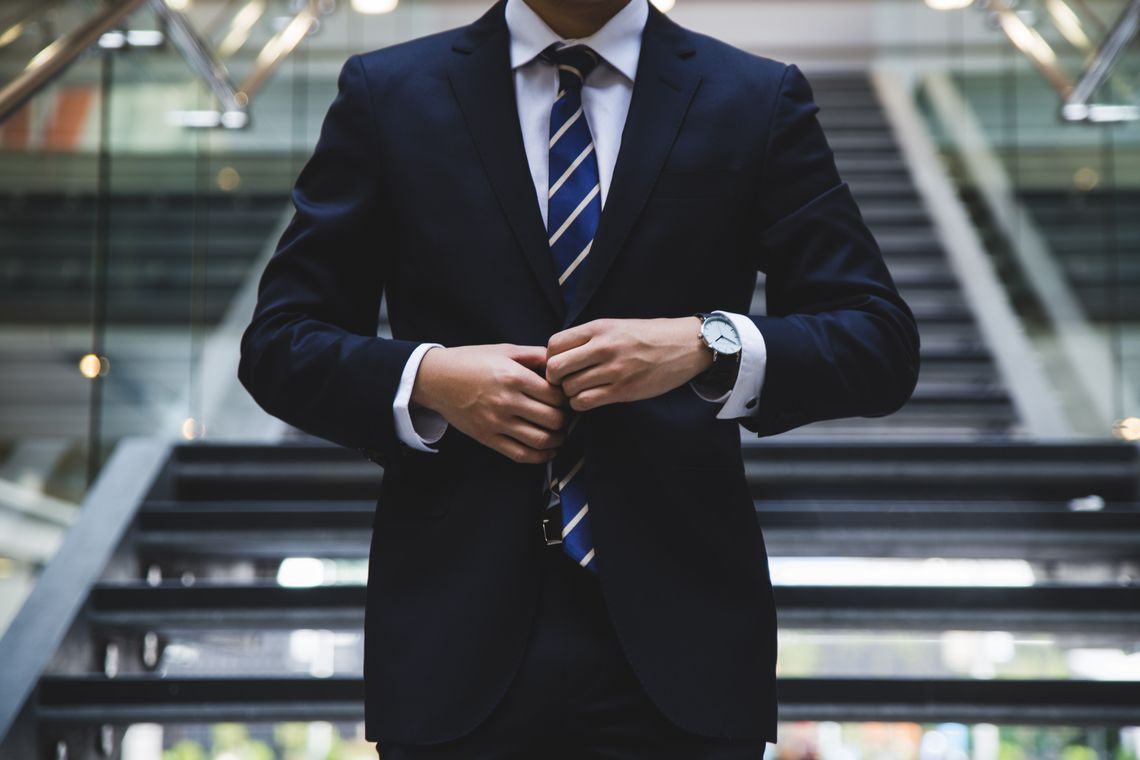 Recent data from Statistics Canada showed that in 2020, one-in-five houses and condos were used as investment properties in British Columbia, Manitoba, Ontario, New Brunswick and Nova Scotia.
---
Catch up on our latest stories
Get all the latest posts delivered straight to your inbox.
Processing your application
Please check your inbox and click the link to confirm your subscription.
There was an error sending the email