From the Toronto Star: In a report published Monday, the Star tells the story of Tawahum Bige, who was sentenced to 28 days in jail in 2018 for contempt of court after engaging in "deep ceremony" and prayer at the Trans Mountain pipeline expansion worksite in Burnaby, B.C.
The Star explains that the ceremony — which involved singing, praying and holding a smudge pot — is mandated by Indigenous law to protect the land from environmental harm.
The Star reports that an ongoing legal case asserts that Bige and other defendants' Indigenous identities should have spared them from conviction, an argument experts say will increasingly come up in legal battles between Indigenous land defenders and resource extraction companies.
David Milward, a University of Victoria law professor specializing in Indigenous justice, told the Star:
"...The protesters are asserting: 'We answer to a different legal order, one that has not been sufficiently addressed in Canadian courts and that ought to be addressed in Canadian courts.' I think it is an important argument that the courts are going to have to deal with sooner or later."
Kate Gunn, a partner with First Peoples Law group, told the Star:
"A lot of the communities we work with say Indigenous laws aren't dependent on Canadian courts for recognition. These laws predated Canada and survived colonization. However, there's still importance in having Canadian courts address this issue, because there are real consequences for people if they're doing something in furtherance of law for their nation that conflicts with Canadian law."
According to Milward, with ongoing protests like the blockades against old-growth logging at Fairy Creek, the courts will continue to hear the argument that Indigenous people should be held to their own traditional laws.
Read the Star's full report here.
From The Narwhal: Also on the subject of legal battles to protect lands from resource extraction, Arno Kopecky profiled veteran environmental lawyer Chris Tollefson in an article published Friday.
Tollefson, Kopecky explains, is fighting to have the definition of "public interest" changed.
In a B.C. Supreme Court decision last month, Justice Douglas Thompson did not extend an injunction against Fairy Creek forest defenders on the basis that the RCMP's conduct against the forest defenders risked bringing the court into disrepute, and not because the provincial government's policy that allowed logging to take place in the area goes against the public interest. (soon after Kopecky's story was published, a new temporary injunction against the blockaders was granted by the B.C. Court of Appeals).
As Kopecky puts it: "(Judges) can reprimand the RCMP for sullying the reputation of the entire executive branch, but ultimately, (per the court decision) "the protesters' real complaint is with the policy of the government of British Columbia.""
Tollefson told Kopecky:
"Governments tend to believe that they have a monopoly of legal power and political authority to define the public interest. And courts will tend to align with the idea that it is government's exclusive job to define the public interest. So when you're a public interest litigator, you're facing an uphill battle because you're arguing that your client or your cause represents an interest different than that which has been defined by the government. And what you have to try to do is persuade the courts to at least hear you out."
However, Kopecky explains, Tollefson believes that these constraints are the result of legal tradition that is subject to discretion, which, per Kopecky, "is gradually starting to shift."
Read The Narwhal's full report here.
In case you missed it: We took a deep dive last week looking into what the Canadian government can do to crack down on aggressive tax avoidance following the Pandora Papers leak. Toby Sanger, executive director of Canadians for Tax Fairness, told The Maple: "It's a big leak, but it remains the tip of the iceberg."
Read our full report here.
---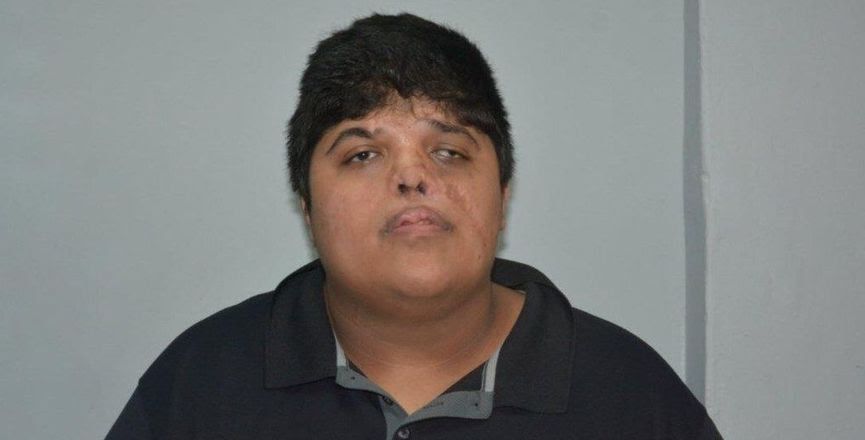 Weekend News
---
LISTEN: In this week's episode of Left Turn Canada, hosts Christo Aivalis and Andy Borkowski discuss what the NDP can demand from the Liberal minority government during the next Parliament.
---
WATCH: CBC News reported Sunday that a fully vaccinated double-lung transplant recipient in Alberta contracted COVID-19 after attending a photo shoot with unvaccinated family members. He spoke to CBC from a hospital bed to remind people that vaccines also protect vulnerable people.
---
The Maple Pod
Don't miss our one-on-one interview with former Green Party leadership candidate and self-described eco-socialist Dimitri Lascaris, who is considering another run for party leader. We discuss the recent turmoil inside the Green Party, its radical roots and why anti-imperialism is a key part of fighting for social and climate justice.
Listen on Apple, Spotify or Google.
---
Commentary
In The Tyee, commentator David Climenhaga lambasts what he describes as Alberta Premier Jason Kenney's "constitutionally meaningless" equalization payment referendum as a final Hail Mary to save his political career amid his government's dire mishandling of the pandemic fourth wave. "Mr. Kenney would ... like to see the referendum pass, if only to distract from his present troubles and to open the door to future independantiste mischief to keep his foes in Ottawa and Alberta off balance and the UCP base sweet," Climenhaga writes.
In the Toronto Star, Leah den Bok writes that experiencing homelessness during the pandemic amounts to a hardship upon hardship. "You may have no toilet paper, but they may have no toilets. You may have to stay home, but they have no home to shelter in. You may have to wait in line for groceries, but they may go days with nothing to eat. You may have to wash your hands more, but they, often, can't even shower," den Bok notes.
In Passage, Robert Hiltz writes that Ontario Premier Doug Ford's proposed reforms to the Workplace Safety and Insurance Board shows his government's destruction of the province goes beyond the COVID-19 pandemic. "(Ford) sees the owners of small to medium business — guys like him and his inherited labels business — as the proverbial 'little guy,'" writes Hiltz. "The people below them? The ones doing the actual labour that brings them the profit? They're nothing to him. Nothing worth actually doing anything for, anyway."
Catch Up On Our Latest Newsletters
Get all the latest posts delivered straight to your inbox.
Processing your application
Please check your inbox and click the link to confirm your subscription.
There was an error sending the email