Written by Alex Cosh
On the latest episode of The Maple's North Untapped podcast, we were joined by Ottawa Citizen reporter David Pugliese to discuss Canada's deal with Lockheed Martin to purchase the F-35 fighter jet.
We talked about the broken promises, about turns, rising price tag and technical hiccups that led up to the deal, and the lack of accountability in Canadian military procurement that leads to ballooning costs and wasted taxpayer dollars.
Download the full episode for free on Apple, Spotify, or Google.
A quick reminder: If you're not a regular listener of North Untapped, you are missing out! Each week we dig deeper into the key issues covered in our news reports, engaging people who know what they're talking about.
Subscribe today for free, and if you like what we're putting out, please leave us a five-star review on Apple podcasts to help us reach an even bigger audience.

---
What The Readers Are Saying
In yesterday's newsletter, we provided a rundown of what health professionals were saying about Ontario Premier Doug Ford's plan to privatize more surgical procedures.
Here are some thoughts about that story shared by our readers.
"My wife and I are very worried about Doug Ford's plan. The hospital system is already underfunded and understaffed. We have seen this as a patient and as a parent of a healthcare provider ... Opening up more private care will draw more staff from our understaffed system," – Paul, Ontario.
"Birgit Uwaila Umaigba's assessment is worthy of comment. The system is intentionally underfunded. Everyone, including the premier acknowledges this whenever they demand more money from the federal government. So, why would someone put money into private clinics rather than fully fund a system which they say is underfunded? ... Is there a legal context which would give the courts the means to prevent (Ford's) privatization push as they have struck down Bill 124? Does his oath of office imply that he has to maintain this system rather than destroy it?," – Sandra, Ontario.
"Privatization further disrupts fair wages for all and puts power in hands that do not deserve it," – Robert, Ontario.
---
Irwin Cotler And The Mandela Effect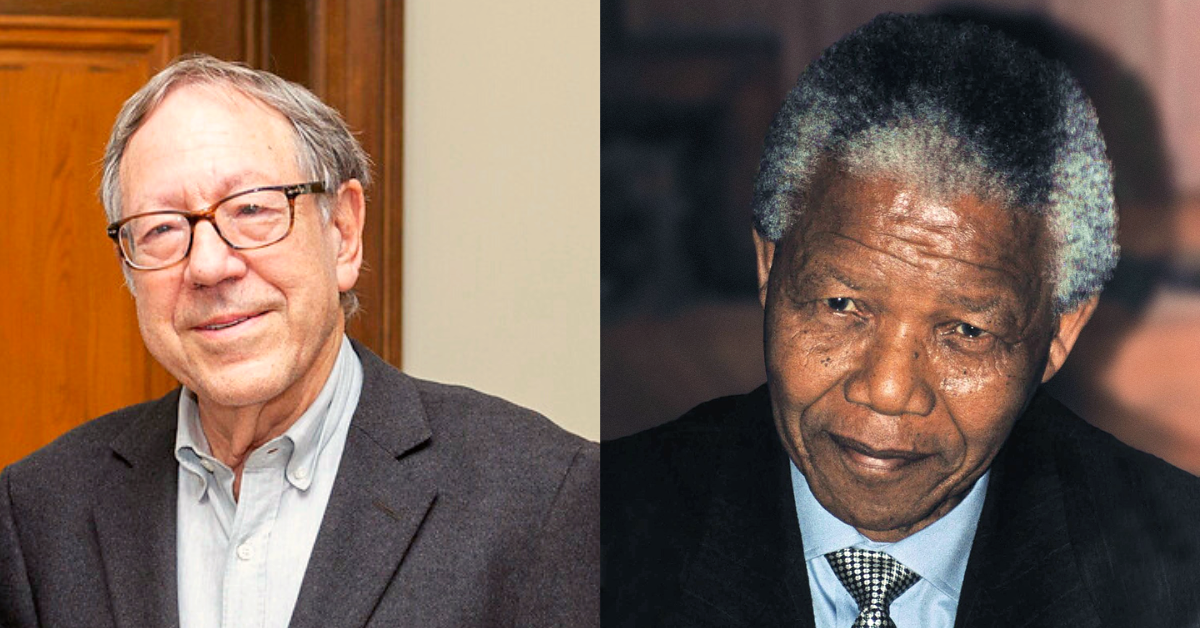 From Passage
"Irwin Cotler has accomplished a lot in his life. Born in Montreal in 1940, Cotler served as a member of parliament from 1999 to 2015, has been the minister of justice and attorney general of Canada, and is currently Canada's special envoy on preserving Holocaust remembrance and combatting antisemitism.
Yet even amidst this wide range of impressive achievements, one seems to stand out for both Cotler and the media, politicians, academics, and others that adore him: his supposed work as a lawyer for Nelson Mandela ... There's no question as to why this accomplishment would win praise for Cotler from all sorts of people. It certainly caught my attention the first time I heard it. One question does remain, however: Is it true? Was Cotler really Mandela's lawyer?
---
6.3 per cent
Data of the day from CTV News: "Canada's annual inflation rate slowed to 6.3 per cent in December as the cost of groceries remained high and gas prices cooled.
In its latest consumer price index released Tuesday, Statistics Canada said Canadians continued to see prices soar at grocery stores last month compared with a year ago."
---
Other News
"Local faith leaders and community workers say Punjabi international students in Surrey are dying at high rates from drug overdose, but data regarding these overdoses is not being released publicly by the government," PressProgress reports.
"Canadian politicians were working to bring Mursal Nabizada, a woman who used to serve as a Member of Parliament in Afghanistan before the Taliban's takeover in August 2021, to this country before she was killed this weekend," CBC News reports.
"Despite increasing indications from other key players that the federal government is nearing an agreement with the provinces for increased health-care funding in exchange for improvements to the system, federal Health Minister Jean Yves-Duclos says there is 'still lots of work to do' before reaching a deal," CTV News reports.
---
Catch up on our latest stories
Get all the latest posts delivered straight to your inbox.
Processing your application
Please check your inbox and click the link to confirm your subscription.
There was an error sending the email