Written by Alex Cosh
Ontario Premier Doug Ford has announced plans to further privatize surgical and other medical procedures, meaning more of those services will be delivered by for-profit health facilities.
As noted by PressProgress Monday, Ford listed examples of surgeries that he described as not "serious" that will be provided by for-profit facilities. He said the changes would be "permanent."
Nancy Whitmore, CEO of Ontario's College of Physicians and Surgeons, said in a statement that any expansion of private delivery will "create challenges" for hospitals.
"Many months ago, we were consulted and shared our opinion that stand-alone surgical centers need to be connected to the hospital system to ensure continuity of care and patient safety," Whitmore said.
"We also shared that this wasn't the solution to the health care crisis and would further tax our health human resources shortages and further increase wait times for more urgent hospital-based care."
PressProgress noted: "Health minister Sylvia Jones would not say how many for-profit health companies will get new contracts."
According to CBC News, Ontario's three-step privatization plan will first see private clinics undertake an additional "14,000 cataract operations each year." Those clinics will then be allowed to offer "MRI and CT imaging, as well as colonoscopies and endoscopies."
By 2024, hip and knee replacements will also be performed at for-profit clinics.
Dr. Amit Arya, a palliative care physician and board member of Canadian Doctors for Medicare, tweeted Monday: "When our public healthcare system is collapsing from causes like understaffing…why is the Ontario government expanding private for-profit health care, when this will pull health workers away from the public system...and make understaffing even worse?"
Arya explained in an episode of The Maple's North Untapped podcast last year that further privatization will not address the current problems in Ontario's health system.
Privatizing services, he said, "will draw health workers out of the public system into the private system, and that will once again make the health worker shortages worse."
"It doesn't make sense that politicians are speaking about this," he added. "It's like we are prescribing an asthma inhaler for somebody who needs knee surgery."
On Sunday, physician Dr. Michael Warner warned that "Private clinics upsell publicly insured patients," citing a 2021 auditor's report on outpatient surgeries.
Birgit Uwaila Umaigba, a clinical nurse specialist in Toronto, tweeted Sunday:
"As someone who works in an intentionally underfunded public healthcare system, I am worried sick that Doug Ford is pitching the idea of private surgeries in Ontario. Privatization isn't the solution we need. How is adding a profit component to managing people's health a solution?"
The next day, she added: "[Ford] has managed to starve our publicly funded health system of nurses thanks to his wage suppression legislation Bill124. Now, he wants to set up private healthcare so the few nurses left can all go private. This will be the demise of public healthcare."
Bill 124 was struck down in Ontario's Superior Court of Justice in November, but that decision is currently being appealed by the Conservative government.
In Jacobin, Doug Allan, a Toronto-based union researcher, wrote that surgical clinics are just one area where Ford is privatizing Ontario's hospitals. Allan warns:
"Ford endlessly claims that all services will be paid for through the Ontario Health Insurance Plan, but research conducted by the Ontario Health Coalition clearly shows that private clinics take public funding and extra-bill patients. The Ford government has done nothing to stop this — although it is contrary to the Canada Health Act and limits access to care, particularly for lower-income families and elders."
---
Will The NDP Ever Hold The Liberals To Account For Their Scandals?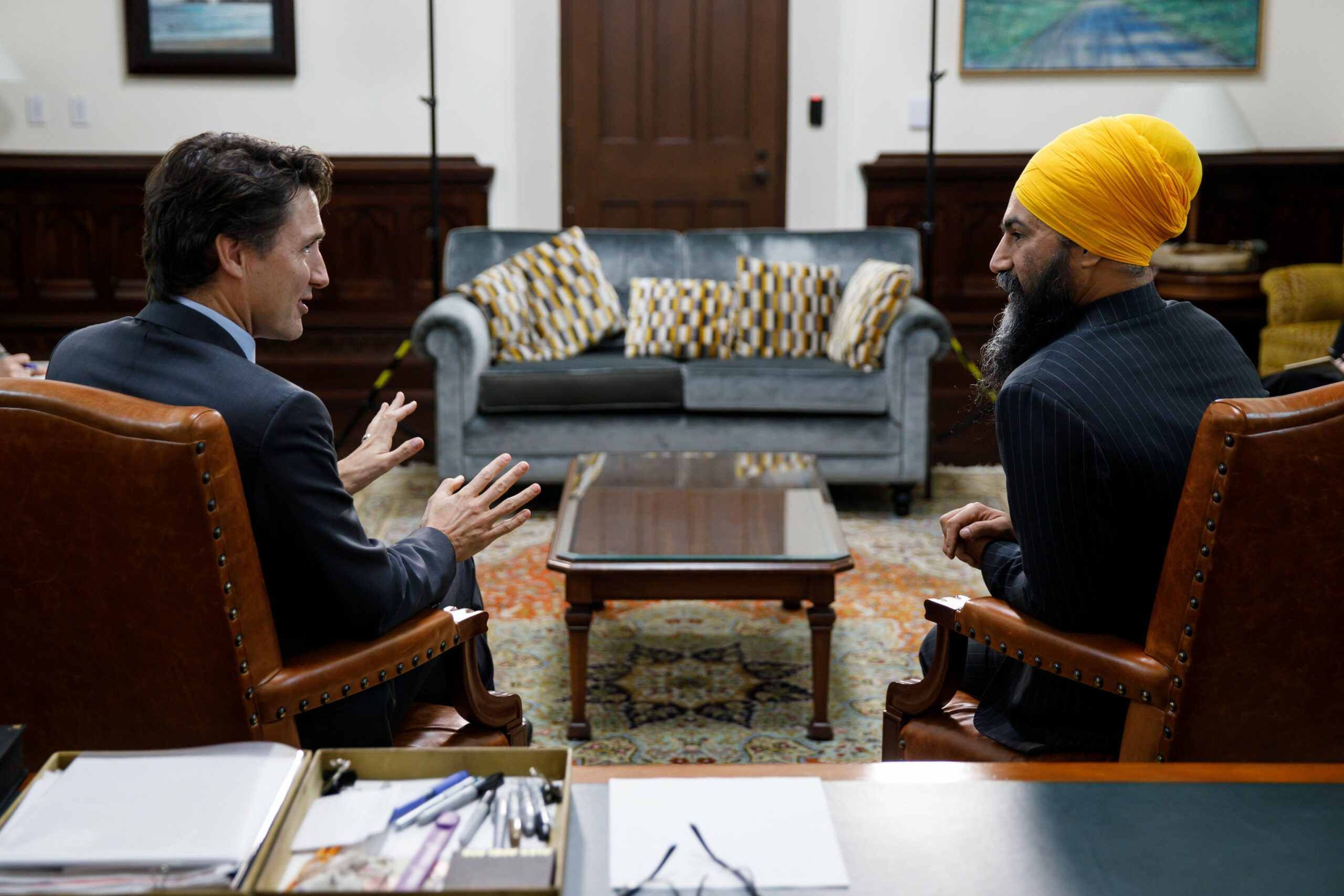 From Passage
"On January 4, the CBC published the findings of a Radio-Canada investigation revealing that the Trudeau government has spent $66 million on consultants from the American firm McKinsey & Company since they took office in 2015, 30 times more than the Harper government. About 44 per cent of this money has been spent within Immigration, Refugees and Citizenship Canada and the Canada Border Services Agency ... The McKinsey revelations should be an easy issue for the NDP to jump all over. And yet, the message being shared by the party, delivered not through its leader but rather Ethics Critic Matthew Green, is nearly identical to the Conservatives."
---
Here's What Canada's Grocery Giants Are Telling Their Shareholders While Prices Soar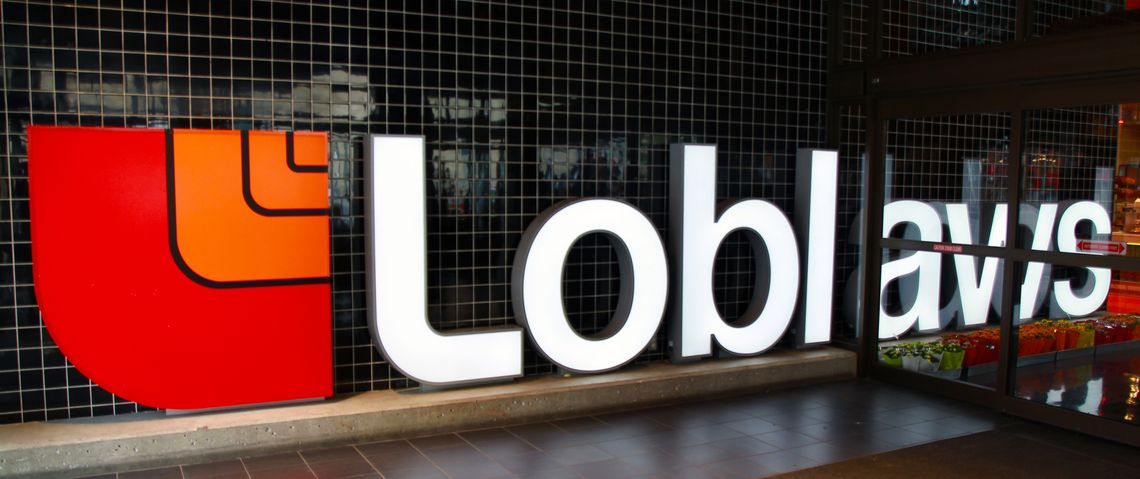 From The Maple
In recent news reports, grocery executives have insisted that their profit margins have remained flat since inflation kicked in. But what are these companies saying to their shareholders? We took a closer look.
Here's what some of our readers have had to say about this story:
"The additional problem in small towns like mine is the absence of any alternatives. All the small local groceries are gone—many long gone. In their place, of course, we have multiple outlets of the behemoths" – Kathleen, Ontario.
"Where is the logic whereby large food sale corporations blame the higher prices they charge on the fact that they must pay more for products yet, they are all making higher profit (margins) than previously? ... Their higher than previous profits indicate that they are charging more than necessary to cover the increase of cost" – Francis, British Columbia.
---
6.22
Data of the day from Abacus Data: New polling data shows that levels of happiness among Canadians are significantly impacted by levels of income. Abacus Data recorded that those making less than $50,000 per year are starting 2023 with an average "happiness score" of 6.22, while those making more than $100,000 per year enjoy a score of 7.2.
---
Other News
"As Ontario moves to allow private clinics to perform more surgeries, Prime Minister Justin Trudeau said he'll be watching to ensure the principles of Canada's universal public system are respected," CTV News reports.
A war of words between Ottawa and Alberta's United Conservative Party government over the phrase "just transition" is just the beginning of a larger conflict over the need to phase out fossil fuel production, explains The Narwhal in an analysis piece.
"Conservative Leader Pierre Poilievre faced criticism from his political opponents Friday for delivering a speech to the Frontier Centre for Public Policy (FCPP), a controversial Winnipeg-based group that has been associated with efforts to downplay the effects of residential schools on Indigenous children and oppose vaccine mandates," CBC News reports.
---
Catch up on our latest content
Get all the latest posts delivered straight to your inbox.
Processing your application
Please check your inbox and click the link to confirm your subscription.
There was an error sending the email