What you need to know about voting: On the Elections Canada homepage, you can enter your postal code to find out which riding you live in, where you can vote and who your local candidates are.
Information about health and safety measures in place to reduce the risk of spreading COVID-19 at polling stations can be found here, and information about options for proving your identity and address while voting can be found here.
On election day, the only way to vote is at your local polling station, which will be open for 12 hours. The exact hours vary by timezone. More information about your local polling station can be found on your voter information card, or you can look it up here.
Information for voters with disabilities can be found here; information for voters at seniors' residences or long-term care facilities can be found here; and information for students can be found here.
The Key Issues
Below are some resources examining the key issues that emerged during the election campaign.
Healthcare and the pandemic:
Seniors
The climate emergency:
Housing:
Justice for Indigenous peoples:
Disability justice:
Child care:
Workers' rights:
The illicit drug poisoning crisis:
Gun control
Reproductive rights
Miss The Leaders' Debates? We've Got You Covered
We lifted the paywall for our coverage of the French and English language leaders' debates:
What The Politicians Themselves Have To Say
During the election campaign, we spoke to leaders and candidates from the NDP, Greens and Liberals to dig deeper into the key issues facing voters this election. Hear what they said on The Maple's election podcast series, and be sure to subscribe on Apple, Spotify, Google and SoundCloud for more great content after election day:
Where Things Stand Where You Are
Want to know how the federal parties are doing in your area? Check out 338Canada, which provides regional estimates of how competitive each party is in your riding.
---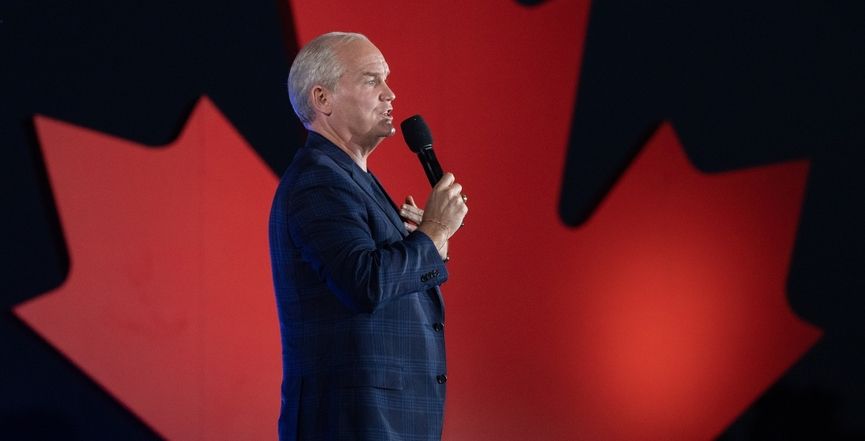 Weekend News
---
The Latest Polls
As of Sunday afternoon, the CBC's poll tracker has the Liberals leading at 31.4 per cent, the Conservatives at 30.7 per cent, the NDP at 20 per cent, the People's Party at 6.7 per cent, the Bloc at 6.6 per cent and the Greens at 3.4 per cent.
According to CBC:
"Though the Liberals and Conservatives are effectively tied in national support with a small edge given to the Liberals, Justin Trudeau's party is favoured to win the most seats and has roughly a three-in-five chance of being re-elected with a minority government. The Conservatives are holding their support but are trailing in some key battlegrounds. NDP support is also holding and the party could see a big increase in its seat count. The Bloc Québécois remains in second place in Quebec while the PPC is rising in Western Canada. The Green vote stands at about half of what it was in 2019."
---
WATCH: This weekend, The Maple was pleased to participate in Harbinger Media's 12-hour election telethon, featuring some of the brightest and best contributors from Canada's independent media ecosystem. Watch The Maple's managing editor, Alex Cosh, talk about this publication's work at the 08:09:00 mark.
---
WATCH: APTN spoke to the Native Women's Association of Canada's president, Lorraine Whitman, who is calling on Indigenous women living in Canada to head to the polls and vote in the upcoming federal election.
---
Commentary
---
Catch Up On Our Latest Newsletters
Get all the latest posts delivered straight to your inbox.
Processing your application
Please check your inbox and click the link to confirm your subscription.
There was an error sending the email